As we get closer to the release of the all-new, first-ever Genesis GV80 SUV, luxury car shoppers will want to know how the GV80 ranks next to the competition. Naturally, customers looking for a luxury SUV will be curious about the differences between the 2021 Genesis GV80 and 2020 Mercedes-Benz GLE-Class. To help you on your journey, we're here to offer you a complete Genesis GV80 vs. Mercedes GLE comparison. As we compare Genesis to Mercedes-Benz, we will look at the prices, safety ratings, features, size, cargo space, performance, and more. Let's see how the new GV80 stacks up against the GLE.

View New Inventory
2021 Genesis GV80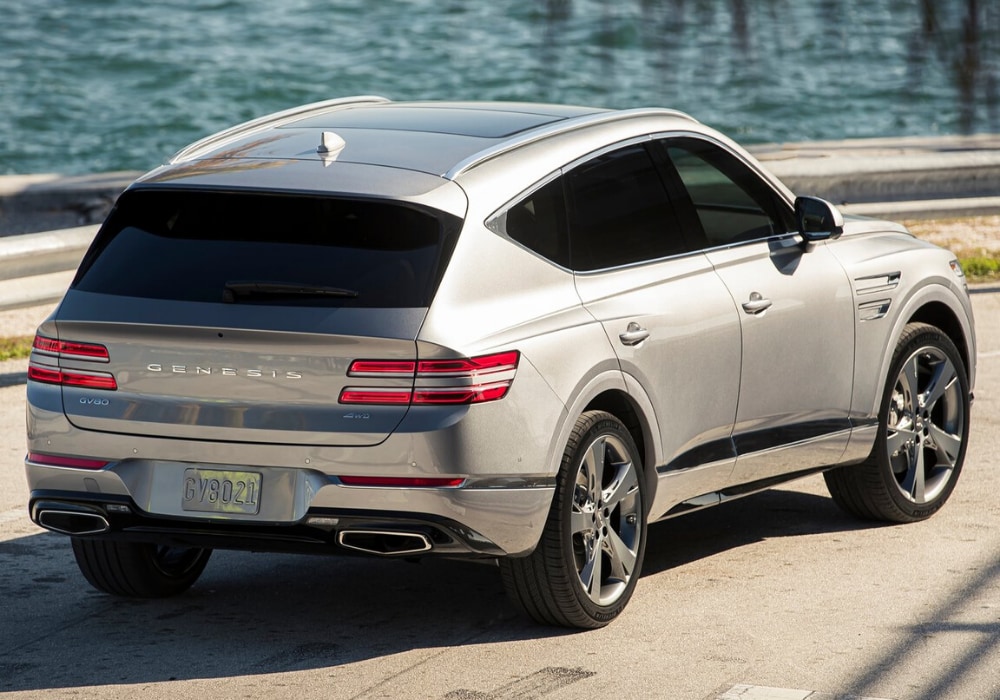 2020 Mercedes-Benz GLE-Class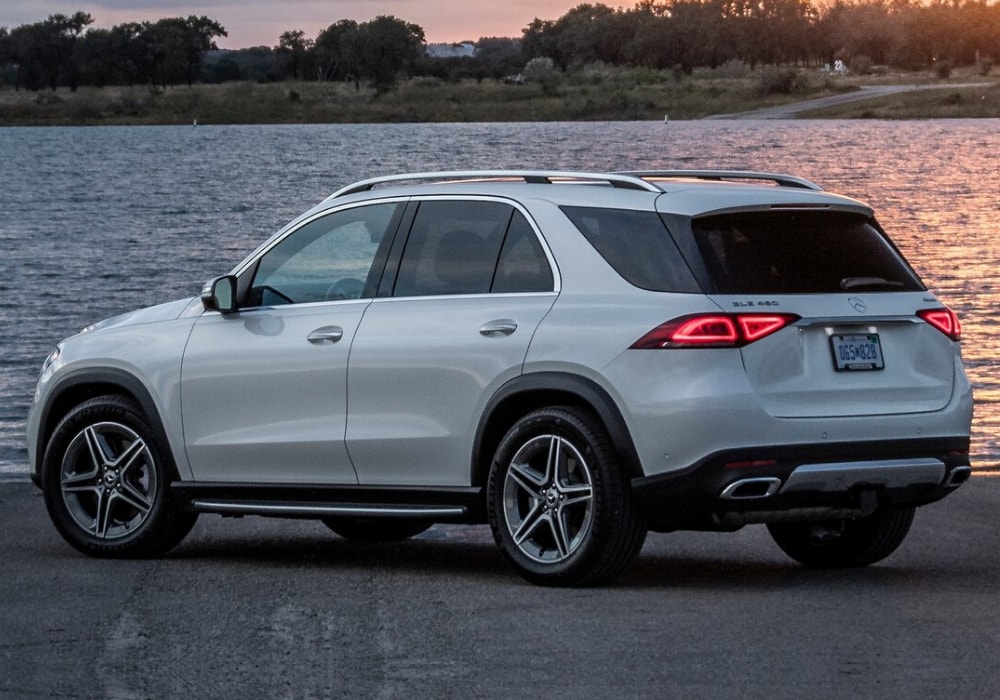 2021 Genesis GV80 Release Date
We are actively awaiting the arrival of the new GV80 in Colorado Springs. The 2021 GV80 should release in Summer 2020.
2020 GLE-Class Release Date
The 2020 Mercedes-Benz GLE-Class was released in 2019 and is currently available in Colorado Springs.
Inquire About the Upcoming 2021 Genesis GV80 SUV
2021 Genesis GV80 Price & Trims
On the Genesis website, the starting price of the Genesis GV80 is $48,900 but when you build the GV80 for reservation, the starting price changes to $50,000. There are three trim levels to consider with the corresponding Genesis GV80 price in the USA.
2.5T RWD: $50,000
2.5T AWD: $56,000
3.5T AWD: $61,000
You can configure the 2021 GV80 with the Advanced Package (+$5,000), Advanced+ Package (+$6,000), or the Prestige Package (+$9,000). Package cost and availability may change between trim options.
2020 GLE-Class Price & Trims
The 2020 Mercedes GLE-Class starts at $54,250 and is available in three trim levels with several AMG performance models. Here are the trim options available in the USA.
GLE 350: $54,250
GLE 350 4MATIC: $56,750
GLE 450 4MATIC: $61,750
GLE 580 4MATIC: $77,600
The GLE-Class also has three Mercedes-AMG models: AMG GLE 43 ($68,150), AMG GLE 63 ($103,050), and AMG GLE 63 S ($110,200).
2021 Genesis GV80 Interior Design & Cargo Space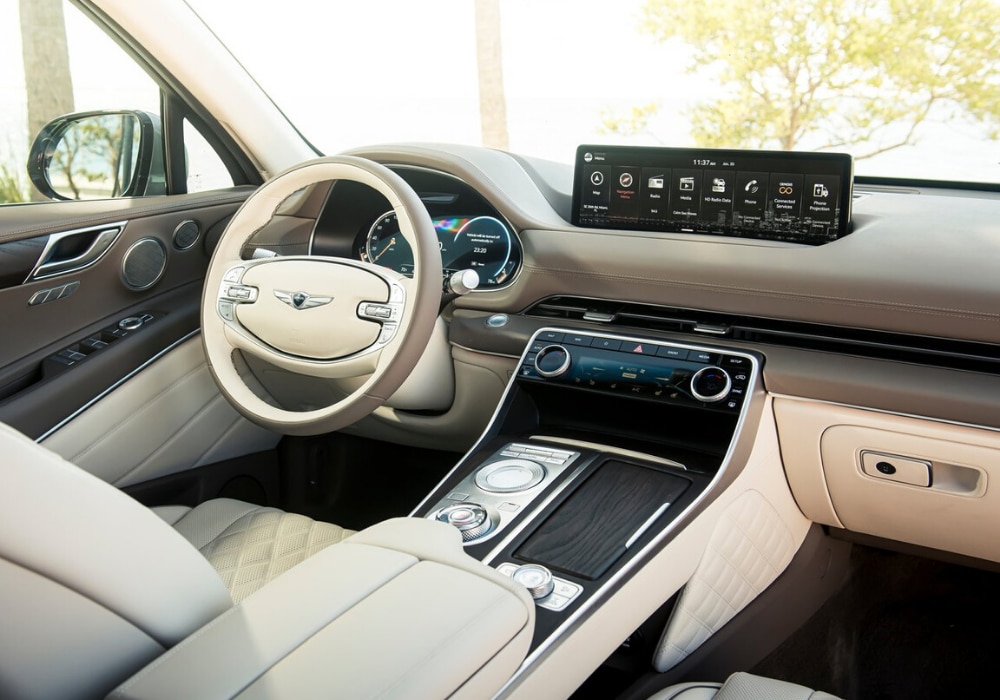 The new Genesis GV80 SUV comes with every bell and whistle you could hope for, including a 14.5-inch infotainment touch screen. The GV80 has the capacity to hold at least 5 but up to possibly seven or eight people if you include the third row. The light-colored, upscale interior has some very nice luxury touches seen in the wood grain finishes and diamond-quilted interior material. We are still waiting for the cargo space and passenger room numbers but will update you as soon as they come in.
2020 GLE-Class Interior Design & Cargo Space
The 2020 Mercedes GLE has room for five people standard, but you can add a third-row to increase the capacity to seven. With all of the seats folded down, owners have access to up to 80 cubic feet of room. Plus, the models come complete with a 12.3-inch driver display, a navigation system, a 12.3-inch infotainment touch screen, Apple CarPlay, Android Auto, push-button start, proximity key entry, and five USB ports.
2021 Genesis GV80 Exterior Colors & Dimensions
The 2021 Genesis GV80 dimensions measure 194.7" L x 77.8" W x 67.5" H. In addition, owners have the choice between 19- or 22-inch tires. Additionally, there are scheduled to be plenty of stylish exterior color options to choose from. The total number of color options is unknown but expect to see these colors at the least: Uyuni White, Vik Black, Savile Silver, Gold Coast Silver, Himalayan Gray, Adriatic Blue, Alta White, and Lima Red.
2020 GLE-Class Exterior Colors & Dimensions
The 2020 Mercedes GLE measures 194″ L x 77″ W x 70-71″ H. Very close to being identical in size, but the GLE is slightly taller. The GLE-Class comes complete with 19- or 20-inch tires and 11 exterior color options seen on most Mercedes SUVs: Black, Polar White, Obsidian Black, Iridium Silver, Mojave Silver, Lunar Blue, Brilliant Blue, Emerald Green, Selenite Gray, designo Cardinal Red, and designo Diamond White.
2021 Genesis GV80 Engines & Powertrain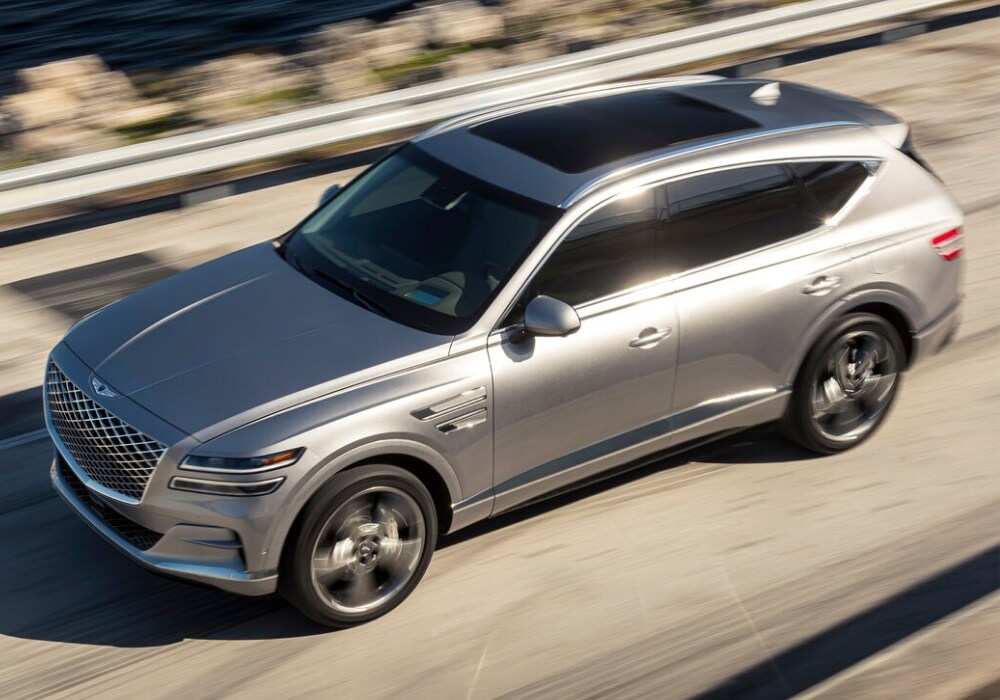 The 2021 Genesis GV80 comes on the same platform as the automaker's G80 sedan. You can pick from a model with rear- or all-wheel-drive, plus there are two engines: the 2.5-liter turbocharged four-cylinder or the 3.5-liter twin-turbocharged V6. The horsepower and torque numbers have not been revealed, but if it's close to the 2020 G80 specs then we could see a range between 250 to 360 (est.) horsepower.
2020 GLE-Class Engines & Powertrain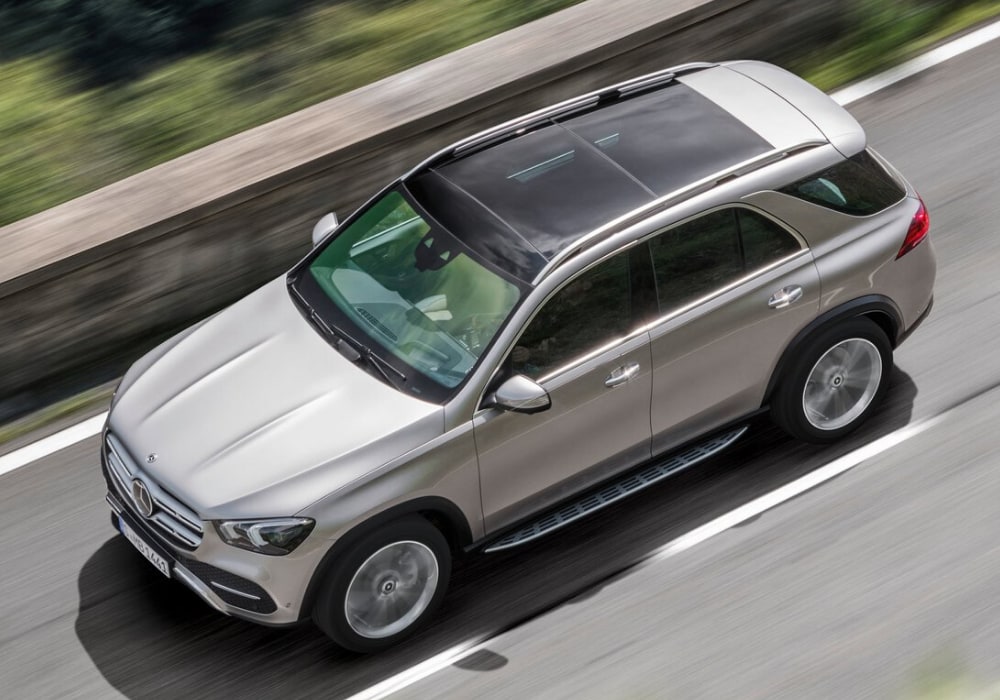 The 2020 Mercedes-Benz GLE offers a 255-horsepower turbo-four, 362-horsepower turbo V6, and a 483-horsepower twin-turbocharged V8 engine. The higher-end options include a mild-hybrid system to help conserve fuel on the stronger engines. All engines come with a nine-speed automatic transmission.
2021 Genesis GV80 Safety & Reliability
There are no safety ratings on the 2021 Genesis GV80 yet, but we expect the SUV to fare well in terms of safety. Our Genesis GV80 comparison does prove that this SUV comes with plenty of standard safety features. Owners gain the semi-autonomous driving mode, pedestrian detection, lane-keeping assist, lane-departure warning, adaptive cruise control, and automated emergency braking.
2020 GLE-Class Safety & Reliability
As we compare Genesis to Mercedes-Benz, we see that the GLE has already received some safety ratings. The IIHS labeled it a Top Safety Pick+. However, our Mercedes GLE comparison shows fewer standard safety features, including a rearview mirror, parking sensors, driver attention monitoring, blind-spot monitoring, and active brake assist.
Who's the Best Luxury SUV: GV80 or GLE?
The time has come to pick a winner between the GV80 and GLE. Here's why you should buy the new 2021 GV80. First of all, it's the first-ever Genesis SUV so there is that unique excitement and mystery behind the first-ever anything. Even with limited information available at this time, the new GV80 is poised to take the world by storm and showcases what luxury was meant to be at a more affordable price. From the larger infotainment screen to the luxury touches throughout the interior, we declare the GV80 the clear winner between the Genesis GV80 vs. Mercedes GLE-Class. It's time for true SUV luxury to have a new face. Browse our new inventory below and reserve your GV80 today.

Reserve Your GV80