True Luxury Sacrifices Nothing.
The 2020 Genesis G80 is ranked among the top luxury sedans in the states. At Genesis of Colorado Springs, we have all the details you have been searching for regarding the 2020 Genesis G80 release date, specs, price, design and fuel economy. We will look into the 2020 Genesis G80 release dates, specifications, prices, design, fuel economy, dimensions, and trim options; just so you know what to expect. 

View New Genesis G80 Inventory


2020 Genesis G80 Release Date
The 2020 Genesis G80 is set to hit dealerships in Central and East regions in the United States in Spring 2020. Officially, the new 2020 Genesis G80 release date occurred in January 2020. In the meantime, you can order a 2020 Genesis G80 and have it delivered or you can still get your hands on the 2019 Genesis G80 models.


2020 Genesis G80 Price
The 2020 Genesis G80 starting price is set at $42,550. That price point makes it one of the most affordable luxury sedans on the market. Even the top of the line 2020 Genesis G80 5.0 Ultimate only starts at $57,500.


Schedule a 2020 Genesis G80 Test Drive Today
2020 Genesis G80 Trims & Configurations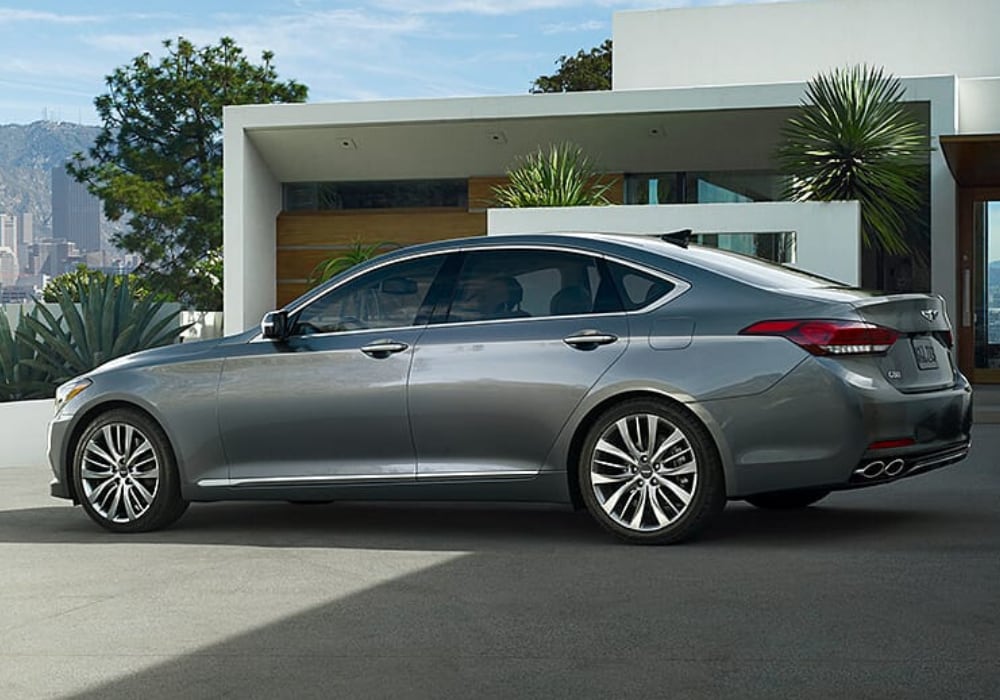 The 2020 Genesis G80 is available in 3 trim levels: 3.8L, 3.3T Sport, 5.0 Ultimate. First is the 2020 Genesis G80 3.8L, which has lots of standard technology. Expect an infotainment system, an 8-inch touch screen, navigation system, Android Auto, Apple CarPlay, a 7-speaker sound system, heated and power-adjustable front seats plus leather upholstery and dual-zone climate control. This model is powered by a 3.8L V6 engine hence the trim name. The 2020 Genesis G80 3.3T Sport has a twin-turbocharged 3.3L V6 under the hood plus an adaptive suspension. It comes standard with front sport seats, alloy sport pedals, a head-up display, premium leather seating, heated rear seats, a 17-speaker premium sound system, a panoramic sunroof and a 9.2-inch touch screen. At the top of the trim levels, the 2020 Genesis G80 5.0 Ultimate features a 5.0L V8 engine for additional power and added torque. No one ever said luxury vehicles shouldn't boast some killer performance specs.


2020 Genesis G80 3.3T Sport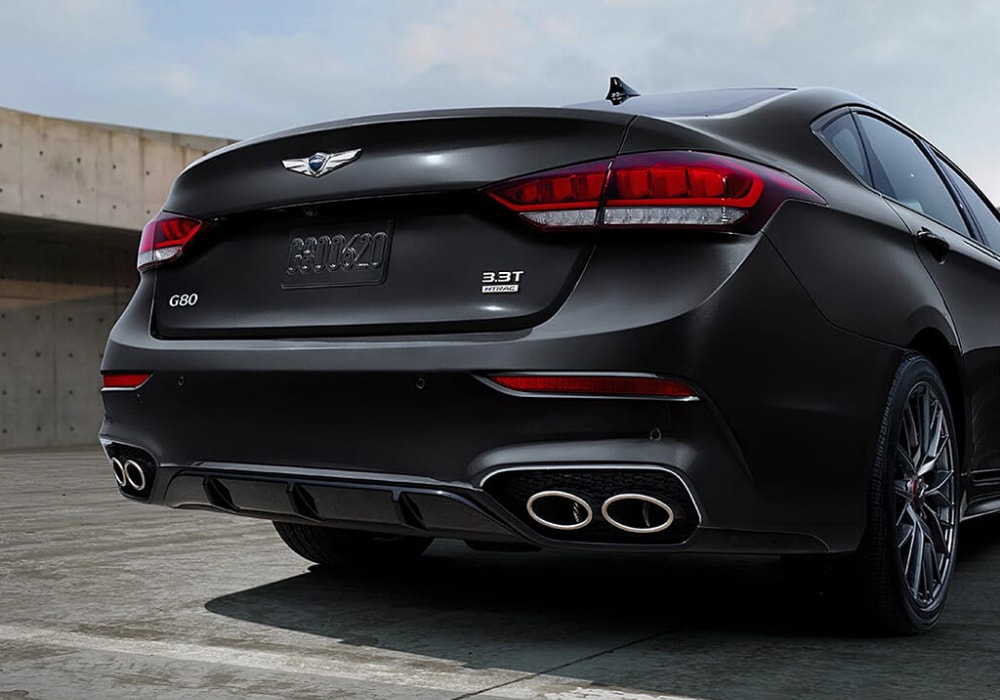 The 2020 Genesis G80 3.3T Sport tends to be the most popular option. With the 3.3-liter twin-turbocharged V6, the G80 Sport luxury sedan delivers an exhilarating performance featuring an adaptive suspension, front sport seats, mounted paddle shifters and alloy sport pedals. It features some of the most standard technology and amenities as well, with the heated rear seats, premium 17-speaker sound system and panoramic sunroof.

View New Genesis G80 Inventory


2020 Genesis G80 Interior Dimensions & Design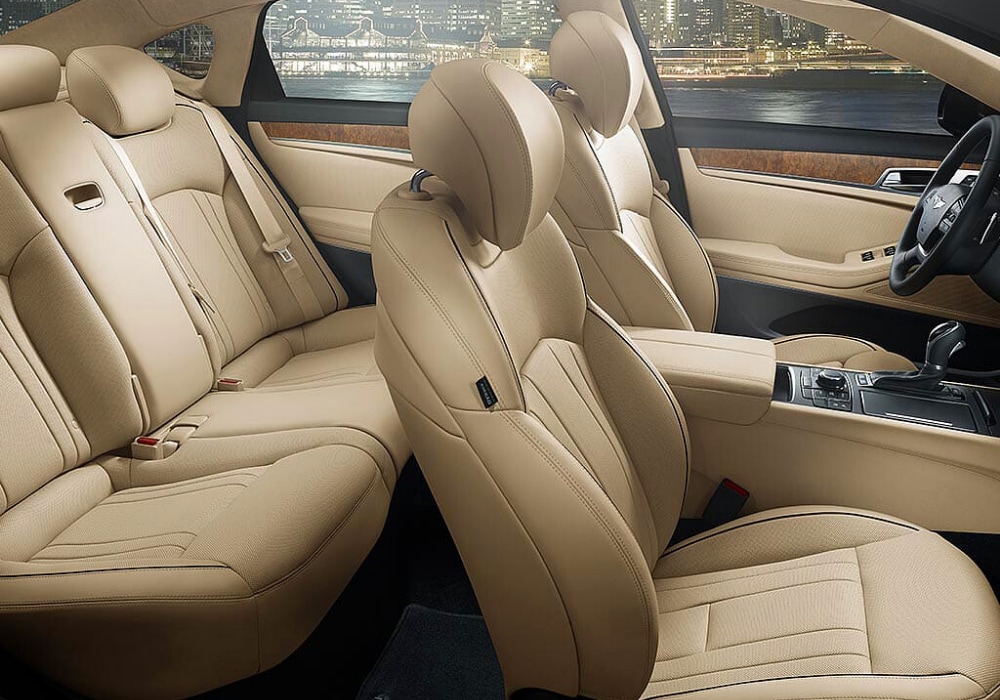 The 2020 Genesis G80 interior has room for 5 people to sit comfortably. The new G80 interior features a very upscale design with wooden trimmed accents, a beautiful touch screen display and a convenient yet intuitive functionality. There is 15.3 cubic feet of cargo room in the trunk. The proximity-activated hands-free trunk is standard technology, but you can also choose a power open and close lid. Standard safety features include rain-sensing windshield wipers, forward collision warning, automatic emergency braking, pedestrian detection, adaptive cruise control, a driver attention monitor, high-beam assist, lane departure warning, blind spot monitoring, a rearview camera, rear cross-traffic alert and lane-keep assist.


2020 Genesis G80 Performance & Reliability
The 2020 Genesis G80 has 3 engine options, one for each trim level. The 3.8-liter V6 pumps out 311 horsepower, while the G80 Sport with the 3.3-liter twin-turbocharged V6 outputs 365 horsepower and 376 lb-ft. of torque. For the highest-level trim, the 5.0L V8 engine produces 420 horsepower and 383 lb-ft. of torque. All models come standard with an 8-speed SHIFTRONIC® automatic transmission and rear-wheel-drive (RWD), although all-wheel-drive (AWD) is available on every trim level.


2020 Genesis G80 MPG
The base 2020 Genesis G80 receives 18 city/26 hwy mpg, while the Sport model is estimated at 17 city/25 mpg. On the V8-powered engine models, you should see 16 city/24 hwy mpg instead. With more power, comes more excitement but less fuel-efficiency.


2020 vs. 2019 Genesis G80: Did the 2020 G80 Get Redesigned?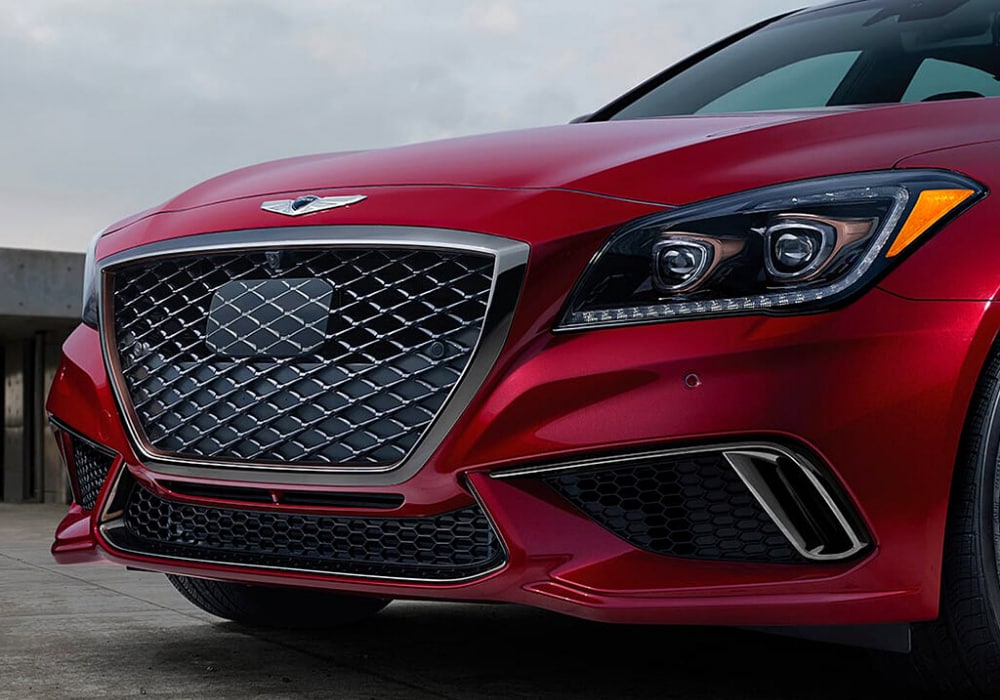 The short answer is: slightly. For the most part, the 2018 and 2019 Genesis G80 are very comparable to the 2020 model. However, the 2020 Genesis G80 3.3T Sport flaunts a redesigned front grille/bumper (first seen in 2019) showing a honeycomb, chain-link design with sharper, more aggressive edges making the new G80 Sport stand out from any luxury car in its class.


2020 Genesis G80 Exterior Dimensions & Design
The 2020 Genesis G80 measures 197″ L x 74″ W x 58″ H. Currently, it appears you have the option between 6 exterior color options: Adriatic Blue, Savile Silver, Uyuni White, Himalayan Gray, Vik Black and Havana Red.


2020 Genesis G80 Reviews & Ratings
The 2020 Genesis G80 received a perfect 5-star rating from the NHTSA. While the IIHS hasn't issued its determination yet, we expect the new Genesis G80 to remain a Top Safety Pick+ as it was in 2019. Beyond safety, U.S. News & World Report listed this G80 model as the second-best among all luxury midsize cars. The publication especially favored the "abundance of standard tech and safety features, the luxurious, pleasant, hushed cabin, refined, muscular engines and long warranty."


New 2020 Genesis G80 for Sale in Colorado Springs