As a luxury sedan, the 2021 Genesis G90 has a lot to offer. If you don't know what to expect from the Genesis G90 for sale, our in-depth evaluation will give you the specs you are looking for. We take a closer look at the Genesis G90 price range, dimensions, performance, features, and more.

View New G90 Inventory


2021 Genesis G90 Release Date
The 2021 Genesis G90 luxury sedan went on sale in July 2020. You can buy the new G90 in Colorado Springs now.


2021 Genesis G90 Price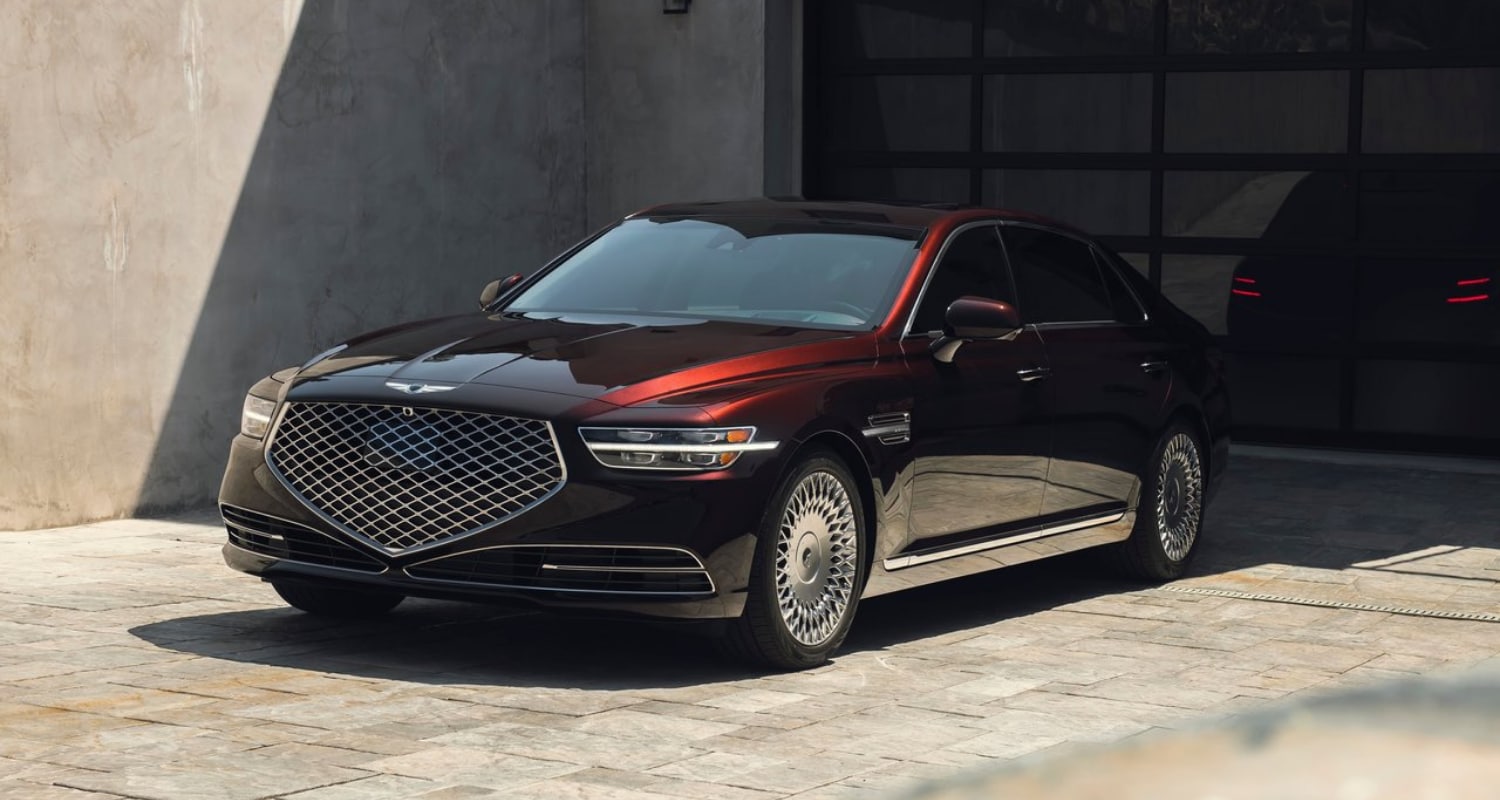 The 2021 Genesis G90 3.3T price starts at $72,950. In contrast, the Genesis G90 price of the 5.0L Ultimate begins at $76,880.


Inquire About the 2021 Genesis G90 Today
2021 Genesis G90 Trims & Configurations
With only two trims to choose from, it might be confusing figuring out what's different between the G90 Premium vs. Ultimate. The most significant difference between the Genesis G90 specs is the engine located under the hood. However, the Ultimate model also comes with additional features.


2021 Genesis G90 5.0 Ultimate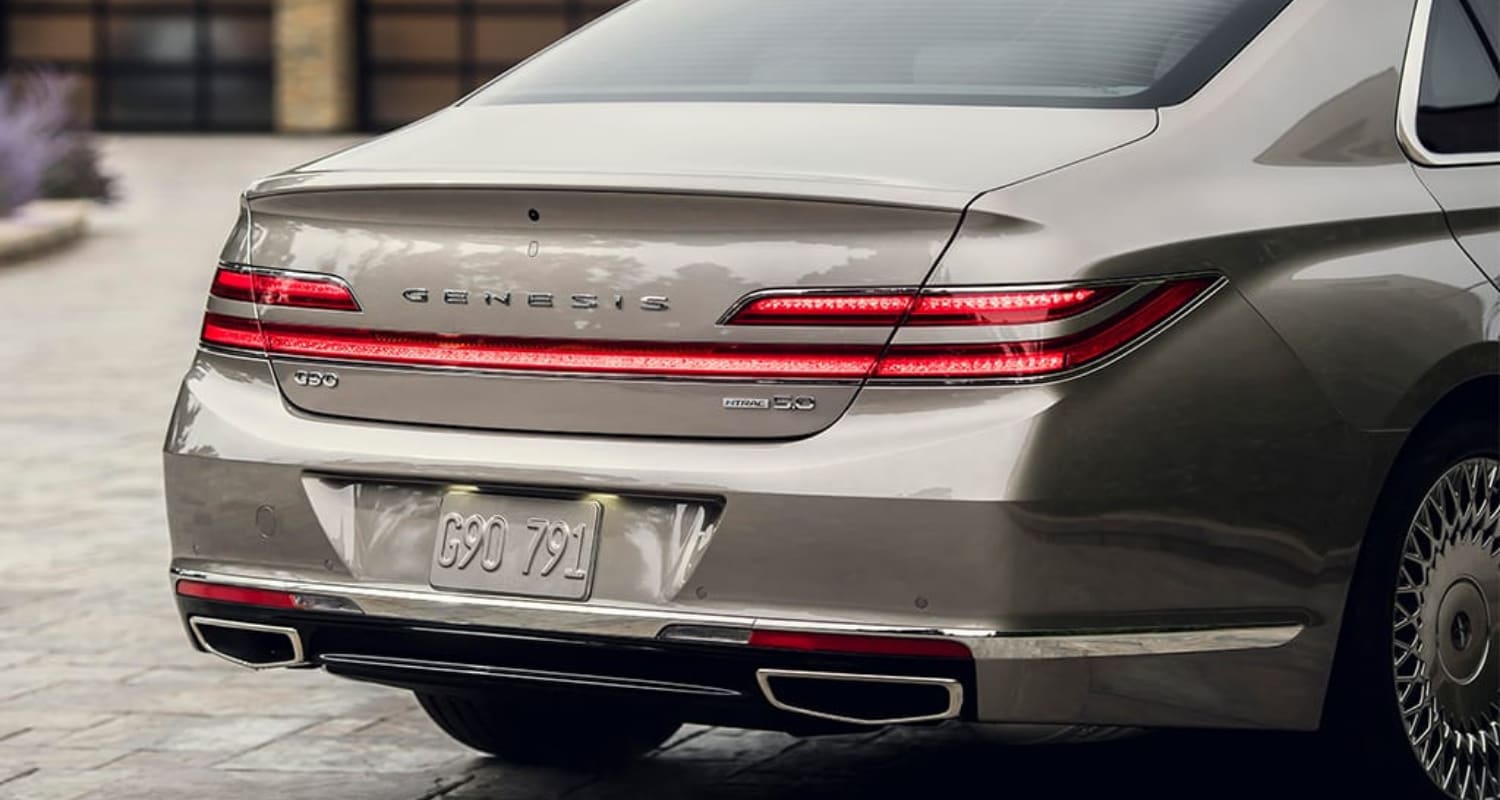 The 2021 Genesis G90 5.0L Ultimate features a 420-horsepower 5.0-liter V8 engine, a nice upgrade from the base model. There are also some added features, such as ventilated rear seats, power-adjustable rear seats, and a rear-seat entertainment system.

View New G90 Inventory


2021 Genesis G90 Interior Amenities & Design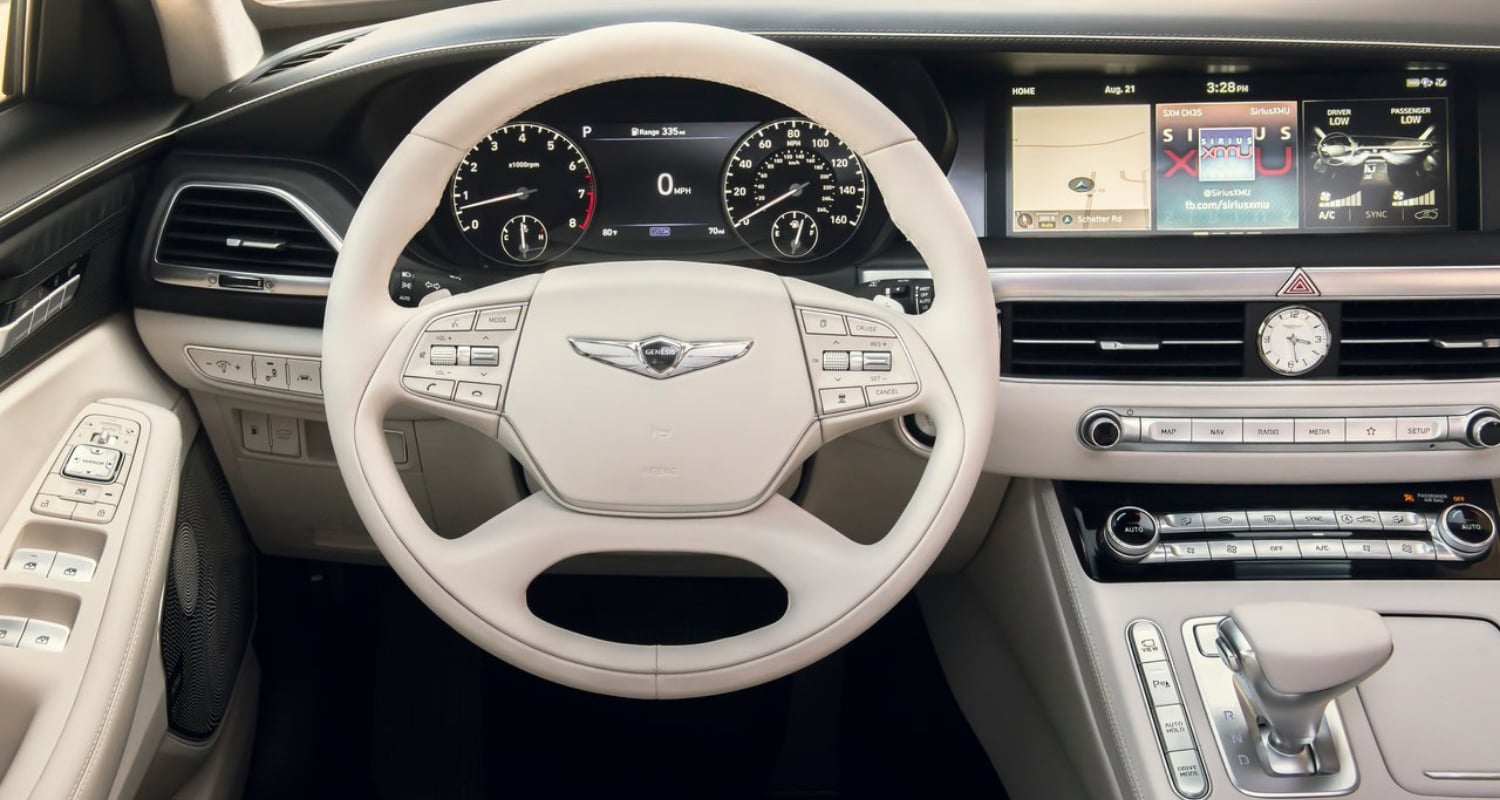 The Genesis G90 interior offers room for five occupants. The trunk also holds 15.7 cubic feet of cargo. As far as standard features are concerned, all models come with Nappa leather, 22-way power-adjustable driver's seat, a 12.3-inch touch screen, Apple CarPlay, Android Auto, a sunroof, proximity keyless entry, wireless device charging, and a premium 17-speaker sound system.


2021 Genesis G90 Performance & Powertrain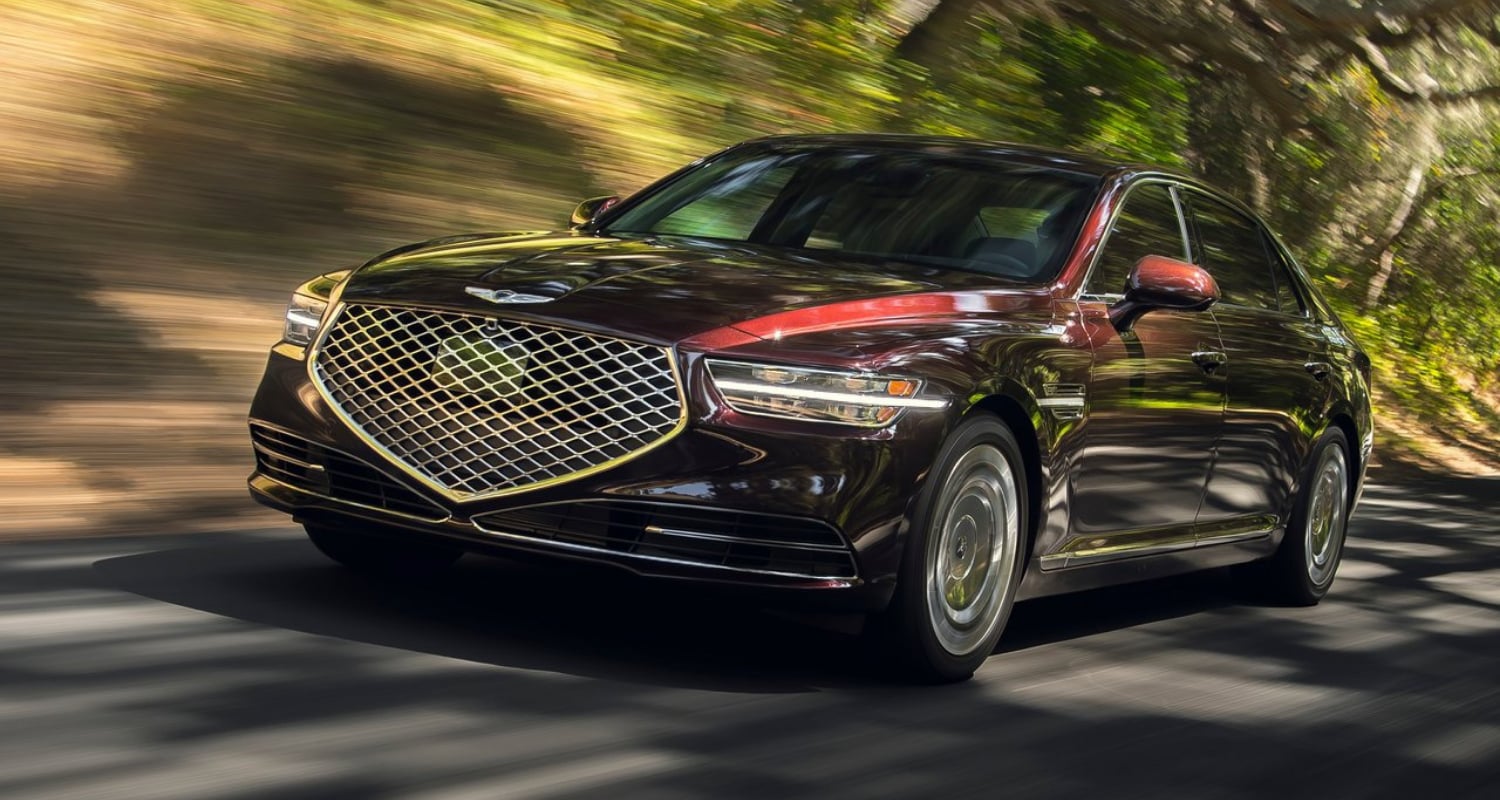 The 2021 Genesis G90 comes standard with a 365-horsepower twin-turbo V6, but you can upgrade to the 420-horsepower V8 motor instead. Both G90 engines are paired with an eight-speed automatic transmission. You can either get a RWD powertrain or opt for the Genesis G90 AWD instead.

View New G90 Inventory


2021 Genesis G90 MPG Ratings
The 2021 Genesis G90 receives 17/25 mpg with the standard engine and 16/24 mpg with the V8 motor.


2021 vs. 2020 Genesis G90 Changes: What's New?
The 2020 Genesis G90 got a complete facelift, so there wasn't much need for updates to the 2021 G90 models. To make the ride more enjoyable, the automaker added a Rear Comfort driving model to improve the rear seat experience. The new infotainment system also receives over-the-air updates now and got an improvement to the voice recognition system. As far as the exterior is concerned, the only update is the new 19-inch wheel design.


2021 Genesis G90 Exterior Dimensions & Design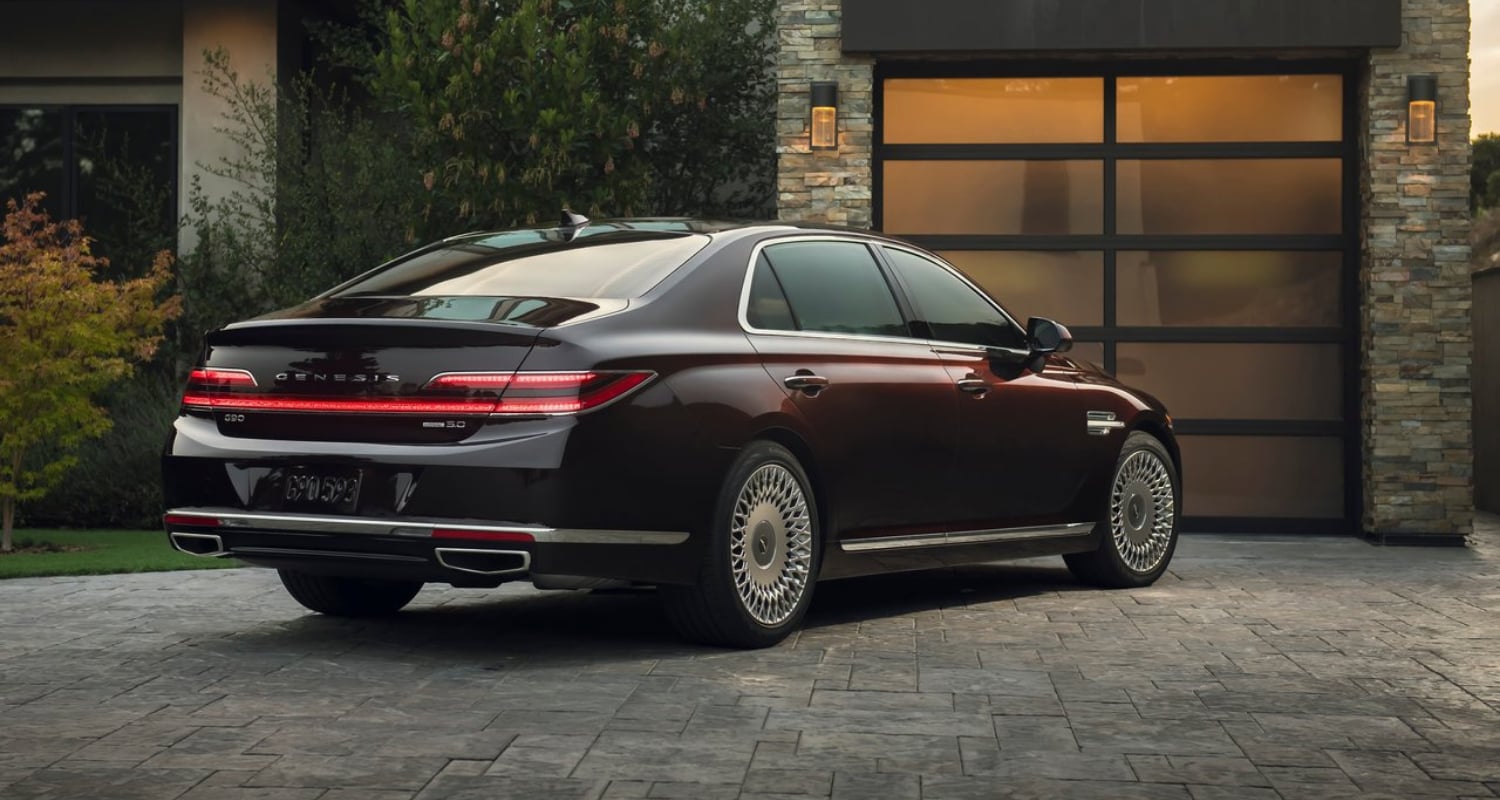 The 2021 Genesis G90 dimensions measure 205″ L x 75″ W x 59″ H. This Genesis G90 length measures the same as last year's model. This luxury sedan offers sleek 19-inch wheels and comes with the choice of seven exterior colors. Choose from Adriatic Blue, Vik Black, Gold Coast Silver, Uyuni White, Himalayan Gray, Savile Silver, or Porto Red.


2021 Genesis G90 Safety, Reviews, & Ratings
We don't' have any safety ratings on the 2021 Genesis G90 but expect it to fare very well. Standard safety features equipped on the new G90 include forward-collision warning, automatic emergency braking, pedestrian detection, driver attention monitoring, lane keep assist, lane departure warning, blind-spot monitoring, lane change assist, rear cross-traffic alert, adaptive headlights, a surround-view parking camera system, a head-up display, and adaptive cruise control. Enthusiasts are raving about the new Genesis G90. Even Car and Driver pointed out that this model features the "lowest price in the segment but doesn't look it." It also praised the "hushed interior [and] smooth powertrains."

View New G90 Inventory


If you are in the market for a luxury sedan than truly stands out from the crowd, it's time to look at the 2020 Genesis G90. This new G90 model has a lot to offer customers who need luxury in every corner of their vehicle. At Genesis of Colorado Springs, we will look closer at the new G90 sedan. Let's evaluate the 2020 Genesis G90 release date, prices, fuel economy numbers, engine performance, specification, exterior design, luxury amenities, and interior features.

View New G90 Inventory


2020 Genesis G90 Release Date
The 2020 Genesis G90 released between late 2019 and early 2020. The new G90 is available for sale right now. You can find new 2020 G90 models at Genesis of Colorado Springs.


2020 Genesis G90 Price
The 2020 Genesis G90 starting price is just $72,200, which is reasonable for the class. Nothing is lacking from this vehicle, even when purchased at the base level.


2020 Genesis G90 Trims & Configurations
There is a total of 2 trim levels and 4 configurations to choose from with the new 2020 Genesis G90.
3.3T Premium RWD: $72,200
3.3T Premium AWD: $74,700
5.0 Ultimate RWD: $75,700
5.0 Ultimate AWD: $78,200


2020 Genesis G90 Highlights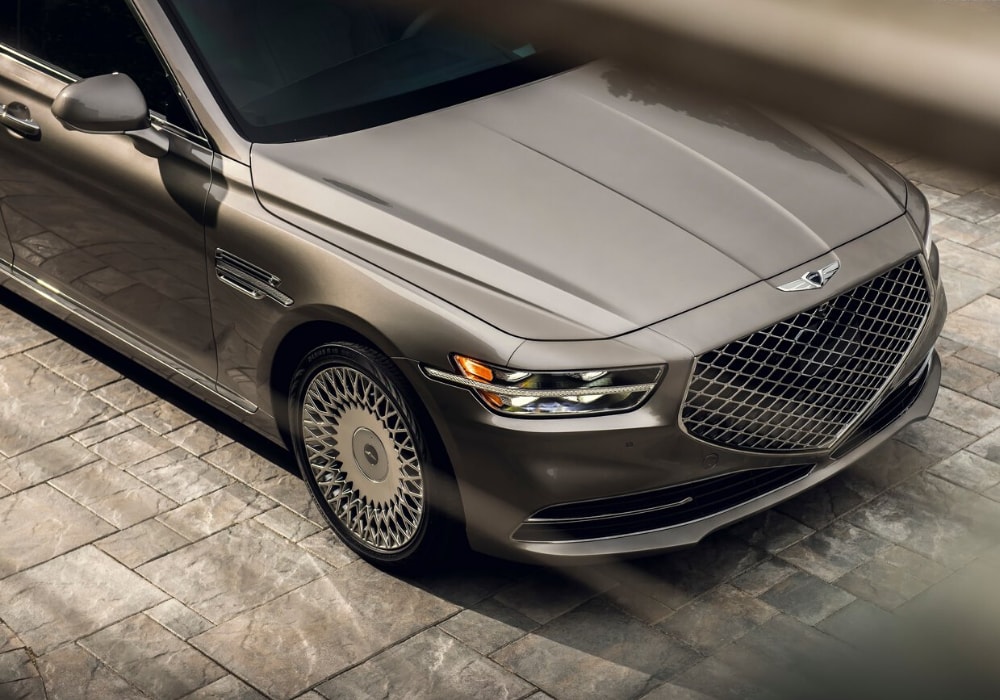 The 2020 Genesis G90 is a conservative-looking luxury sedan that exceeds every expectation. It's solid, confident, and designed to make a quiet statement. Power and elegance are on full display with the distinct G-Matrix design showing a diamond-inspired pattern in the signature Genesis Crest grille with artful wheel covers and striking LED headlights.


2020 Genesis G90 Engine Options
The 2020 Genesis G90 comes with a base 3.3-liter turbo V6 that pumps out 365 horsepower and 376 lb-ft. of torque. There is a 420-horsepower 5.0-liter V8 engine available that pushes 383 lb-ft. of torque. Both of these come with an eight-speed automatic transmission. Plus, you have the option between rear- and all-wheel-drive with either engine choice (RWD is standard).


2020 Genesis G90 Top Speed & Acceleration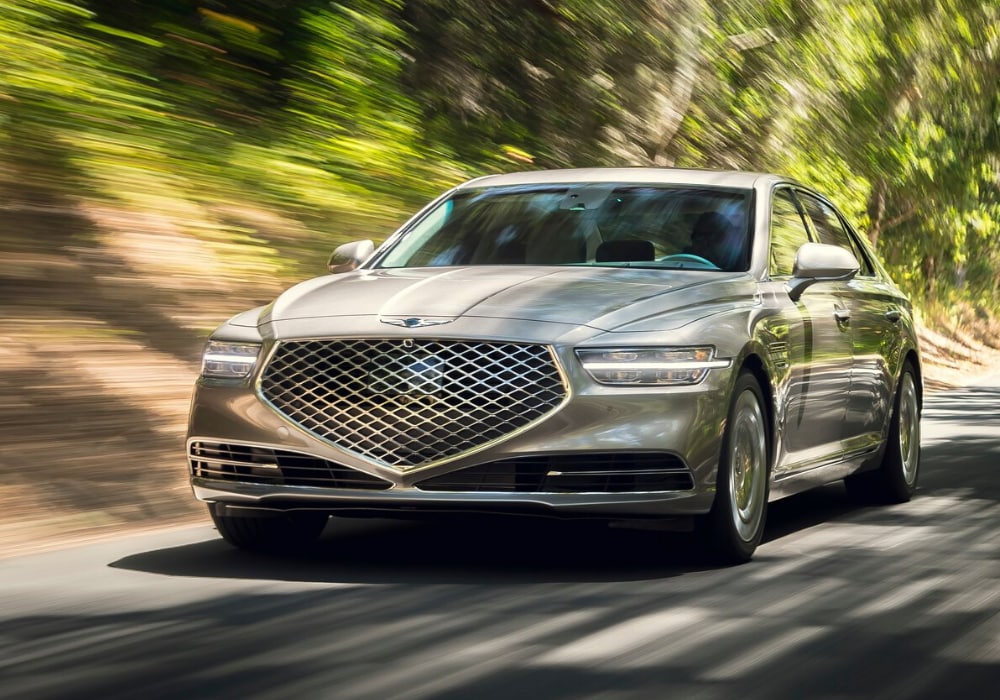 The 2020 Genesis G90 equipped with the 3.3L V6 engine or 5.0L V8 engine features a 0-60 mph time of 5.4 seconds with a top speed of 155 mph.


2020 Genesis G90 MPG Ratings
On the base 3.3L V6 engine, the EPA-estimated fuel economy of the 2020 G909 is rated at 17 city/25 highway mpg. If you choose the 5.0L V8 engine, those MPG numbers drop slightly to 16 city/24 highway for the RWD model and 15 city/23 highway for AWD.


2020 Genesis G90 Exterior Design & Dimensions
The 2020 Genesis G90 exterior dimensions measure at 205″ L x 75″ W x 59″ H. For the 2020 model year; the car received a complete exterior upgrade. In fact, the automaker claims that everything has been changed to the exterior except for the doors and roof. Check out the fresh, new diamond-patterned grille and LED headlights. With the new G90 sedan, there are 7 available exterior colors: Uyuni White, Vik Black, Savile Silver, Himalayan Gray, Adriatic Blue, Porto Red, and Gold Coast Silver.


2020 Genesis G90 Interior Design & Features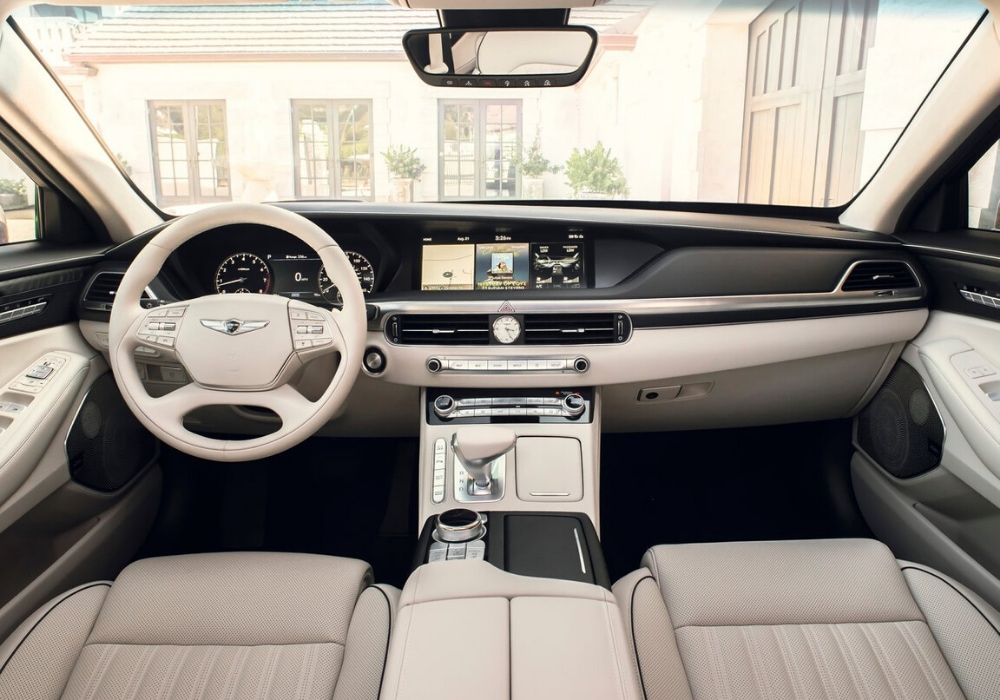 The 2020 Genesis G90 creates a rich-feeling interior that is trimmed with brushed metal, wood, suede, and Nappa leather. Standard equipment includes heated and cooled front seats, a power-operated rear sunshade, and a head-up display.


2020 Genesis G90 Luxury Amenities
The interior of the 2020 Genesis G90 features some high-tech amenities that make travel even better. All users gain access to the large 12.3-inch screen. The driver's seat also features 22 adjustments, while the newest features help the car learn the physical dimensions of the driver.


2020 vs. 2019 Genesis G90 Changes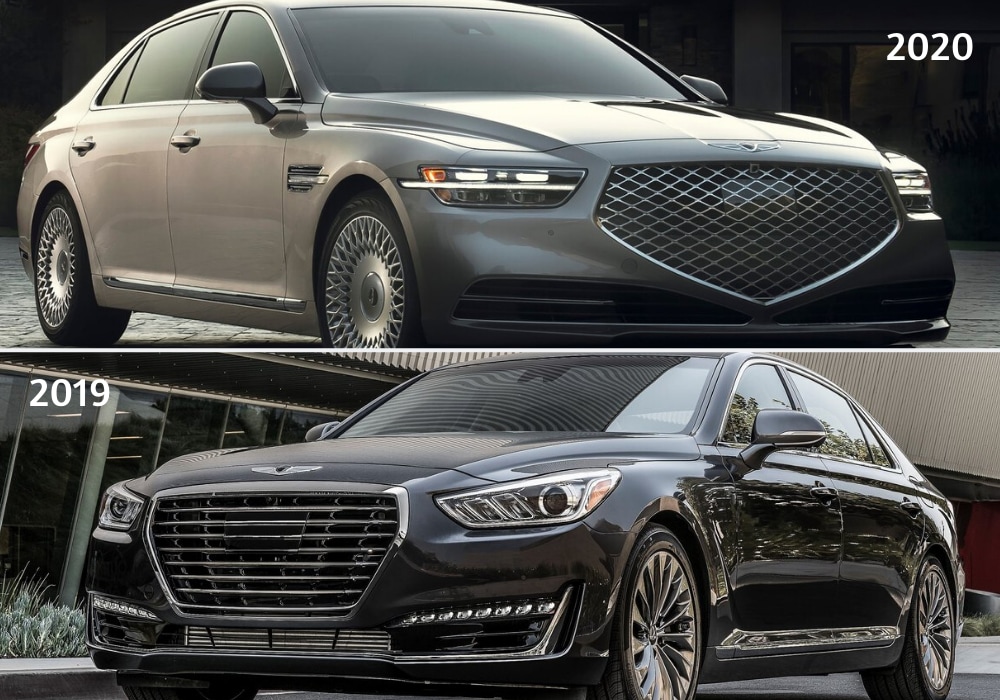 Along with all of the exterior upgrades, the new Genesis G90 also adds some interior features for the model year. There is now an updated infotainment display, including Android Auto and Apple CarPlay integration. Some driver-assist features have also been added.


Who Makes The Genesis G90?
The luxury 2020 Genesis G90 was manufactured by Genesis Motor, which is a subsidiary of Hyundai. Genesis has jumped to the #2 spot on Consumer Reports list of most reliable brands second only to Porsche.


2020 Genesis G90 for Sale in Colorado Springs
At Genesis of Colorado Springs, we have the 2020 Genesis G90 for sale. Our limited-time offers are sure to put a smile on your face. Stop in to test drive this luxury G90 sedan today.

View New G90 Inventory


Lease A New 2020 Genesis G90
There's a way to get behind the wheel of a 2020 Genesis G90 for less money. Talk to us about our G90 lease deals and let us show you how to save more.

View New G90 Offers


Find a Used Genesis G90 for Sale
If you prefer to drive a model from before the redesign, we have some used Genesis G90 cars for sale in Colorado Springs. Check out our extensive inventory today.

View Used Genesis Inventory