The 2021 Genesis GV80 is looking to make big waves in the luxury SUV segment, and it's out for 2020 Range Rover Sport blood. However, many people are left wondering - what are the differences between the 2021 Genesis GV80 vs. Range Rover Sport and which one is the best buy? In this article, we will compare the Genesis GV80 to the Range Rover Sport to determine which one suits your needs. Our GV80 Range Rover comparison will look at pricing, performance, interior features, exterior styling, and safety ratings.

View New Genesis Inventory


2021 Genesis GV80 Release Date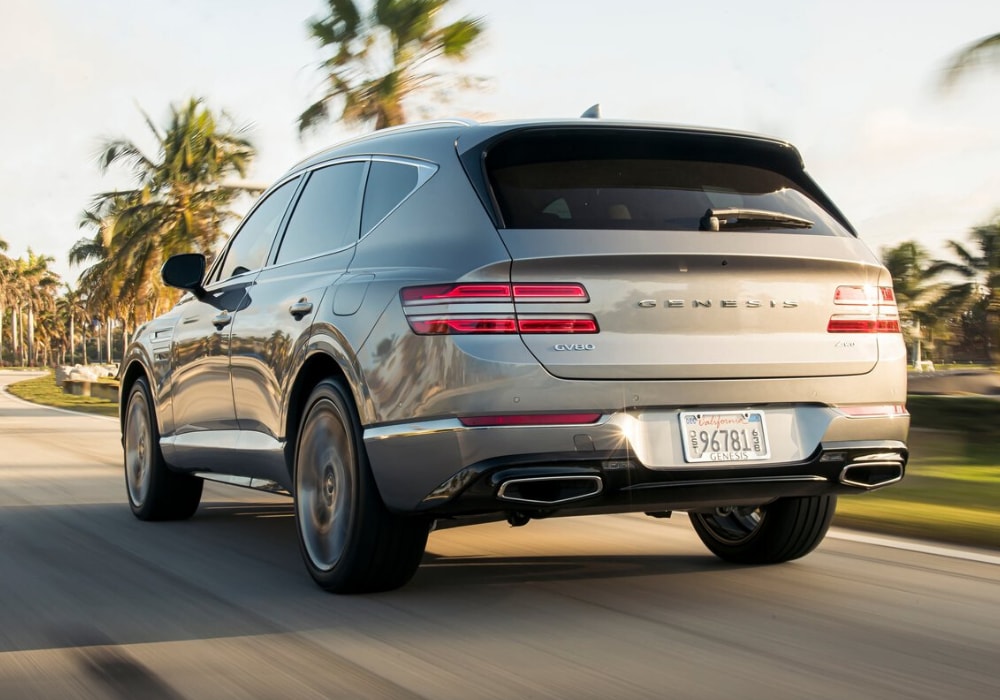 The first-ever 2021 Genesis GV80 is expected to arrive at our dealership in Summer 2020.
2020 Range Rover Sport Release Date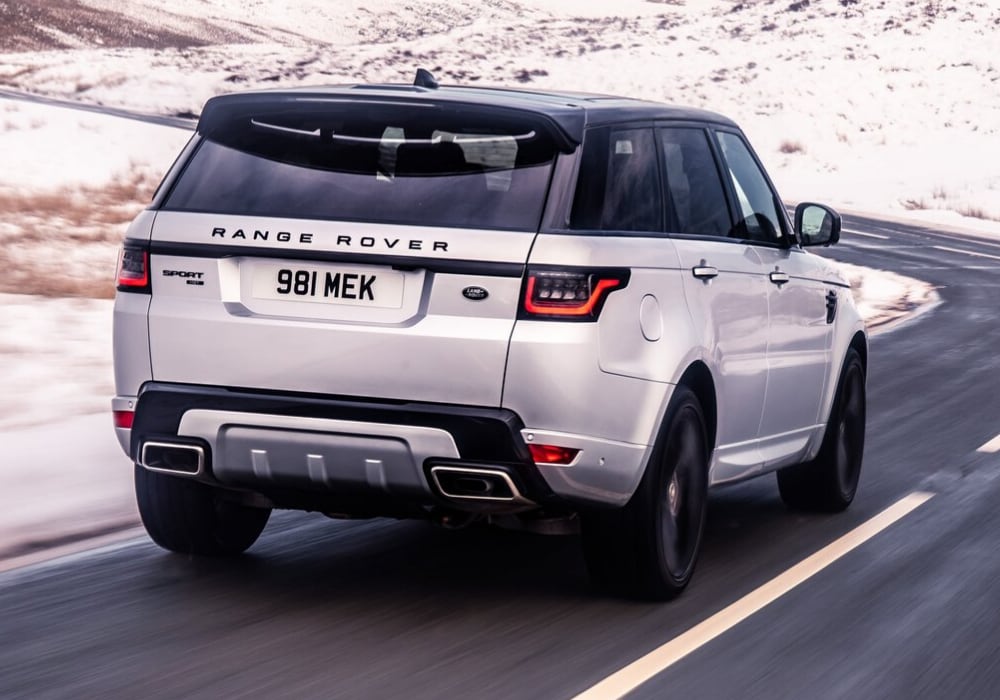 The 2020 Range Rover Sport is available at dealerships now after its 2019 release.
2021 Genesis GV80 Price & Trims
Initial reports have given us Genesis SUV GV80 pricing estimates. Right now, we are expecting a starting price of $48,900, three base trim levels, and ten total package configurations.
2.5T I4 RWD: $48,900 MSRP
2.5T RWD Advanced: $52,800 MSRP
2.5T RWD Prestige: $57,050 MSRP
2.5T I4 AWD: $54,650 MSRP
2.5T AWD Advanced: $59,000 MSRP
2.5T AWD Prestige: $63,400 MSRP
3.5T V6 AWD: $59,150 MSRP
3.5T Advanced: $64,350 MSRP
3.5T Advanced+: $65,050 MSRP
3.5T Prestige: $70,950 MSRP
2020 Range Rover Sport Price & Trims
There are six base trim levels with the 2020 Range Rover Sport and ten total configurations, but a significantly higher starting price of $68,650.
SE MHEV: $68,650 MSRP
SE Td6: $69,500 MSRP
HSE MHEV: $74,250 MSRP
HSE Td6: $75,000 MSRP
HSE: $79,000 MSRP
HST MHEV: $82,950 MSRP
HSE Dynamic: $86,500 MSRP
Autobiography Hybrid: $88,990 MSRP
Autobiography V8: $97,500 MSRP
SVR: $114,500 MSRP
Schedule a 2021 Genesis GV80 Test Drive in Advance Today
2021 Genesis GV80 Interior Features, Design, & Cargo Space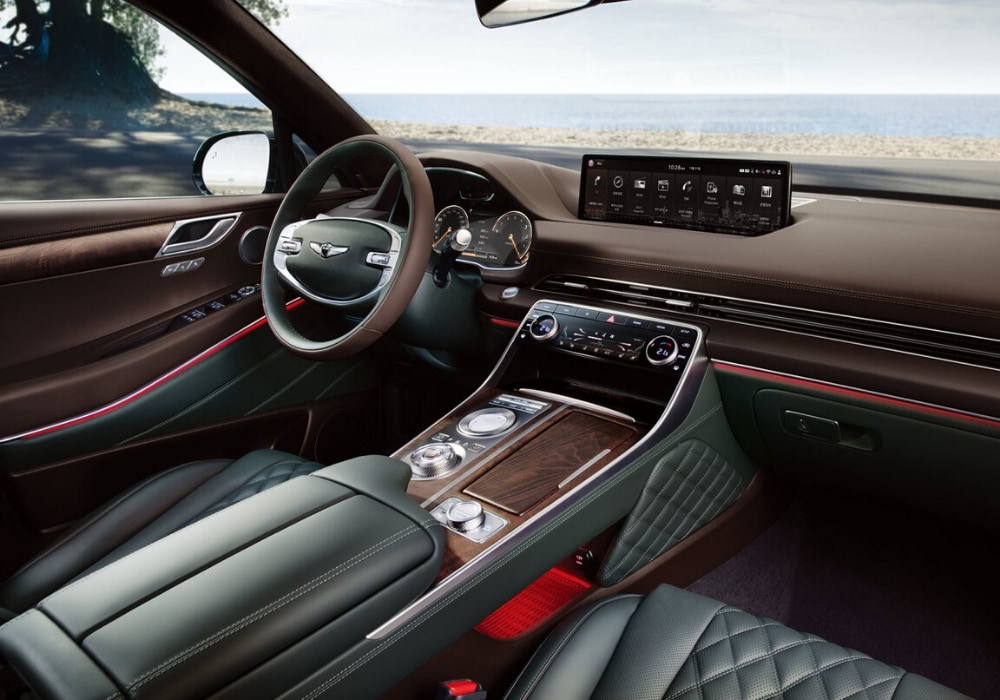 Our Genesis GV80 comparison shows that you will receive every possible luxury with the new Genesis SUV. There is even a 14.5-inch infotainment touch screen included. Depending on the seating configuration you choose, there will be room for either seven or eight people. As of now, we don't have concrete cargo space numbers yet but will provide an update when they become available. Interior features include Remote Park Assist, dual-zone climate control, quilted leather seats, dual-panel sunroof, and a navigation system. More standard features will be revealed in time.
2020 Range Rover Sport Interior Features, Design, & Cargo Space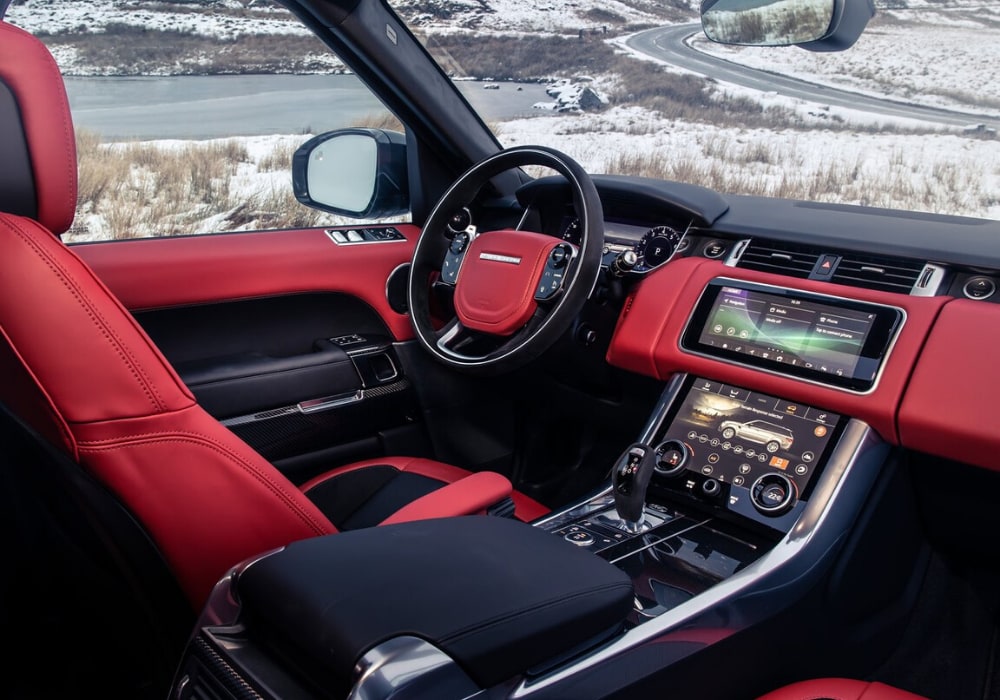 The 2020 Range Rover Sport has room to seat five, but there is an optional third row for up to seven. Cargo space measures 27.5 cubic feet behind the second row, with a total of 59.5 cubic feet with all back seats folded. Standard features include Apple CarPlay, Android Auto, dual-zone automatic climate control, a Touch Pro Duo infotainment system, dual ten-inch touch screens, Bluetooth, a Wi-Fi hot spot, a navigation system, plus an eight-speaker audio system.
2021 Genesis GV80 Exterior Colors, Design, & Dimensions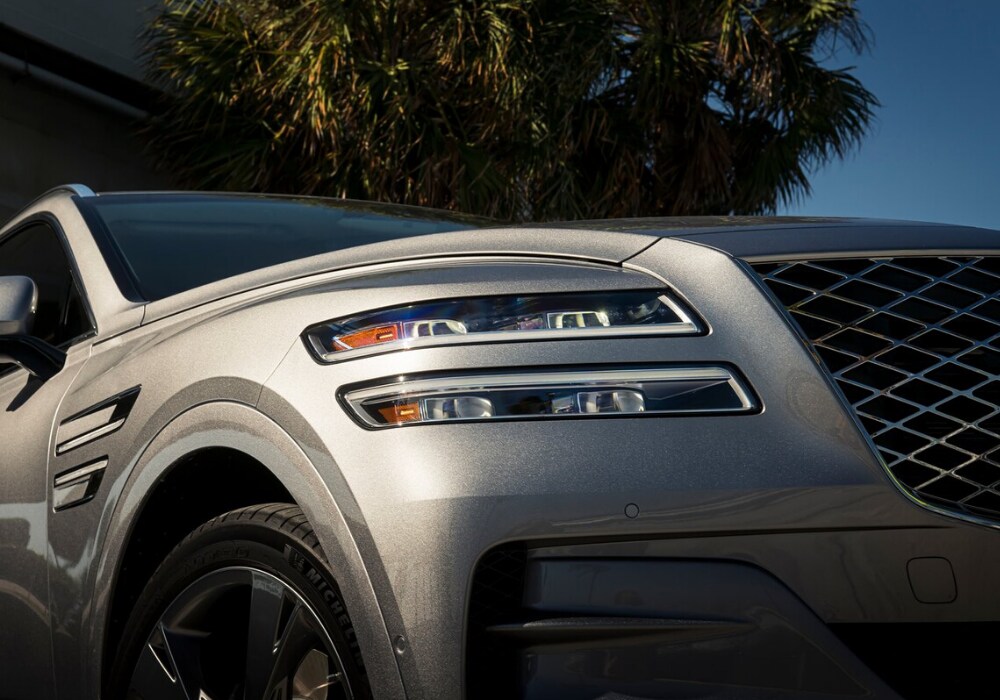 The exterior dimensions of the 2021 Genesis measure in at 194.7" L x 77.8" W x 67.5" H. This new luxury SUV comes with your choice of 19- or 22-inch wheels, plus at least eight standard exterior colors. These colors include Uyuni White, Vik Black, Savile Silver, Himalayan Gray, Adriatic Blue, Gold Coast Silver, Alta White, and Lima Red. The Genesis GV80 has a sleek appearance with a prominent grated, honeycomb front grille, sloped rooflines, and a unique headlight design.
2020 Range Rover Sport Exterior Colors, Design, & Dimensions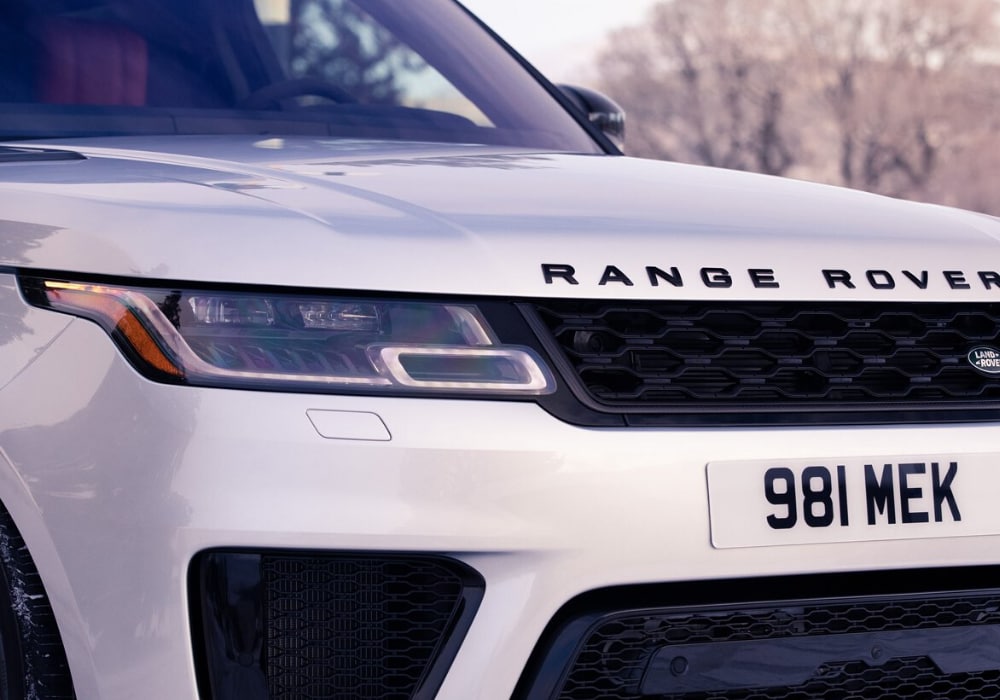 You won't find many Range Rover lookalike models, but that's not a bad thing. This luxury SUV dimensions measure 192″ L x 78″ W x 71″ H. This significant height increase makes the Range Rover Sport appear boxier and less sporty, giving the concern of a top-heavy drive. The 2020 Range Rover Sport is equipped with 19-, 20- or 21-inch wheels while offering 31 exterior color options. Even though this color variety is impressive, it is also a bit misleading. More than half of those color options are multiple, all-to-similar shades of black and white.
2021 Genesis GV80 Engines & Powertrain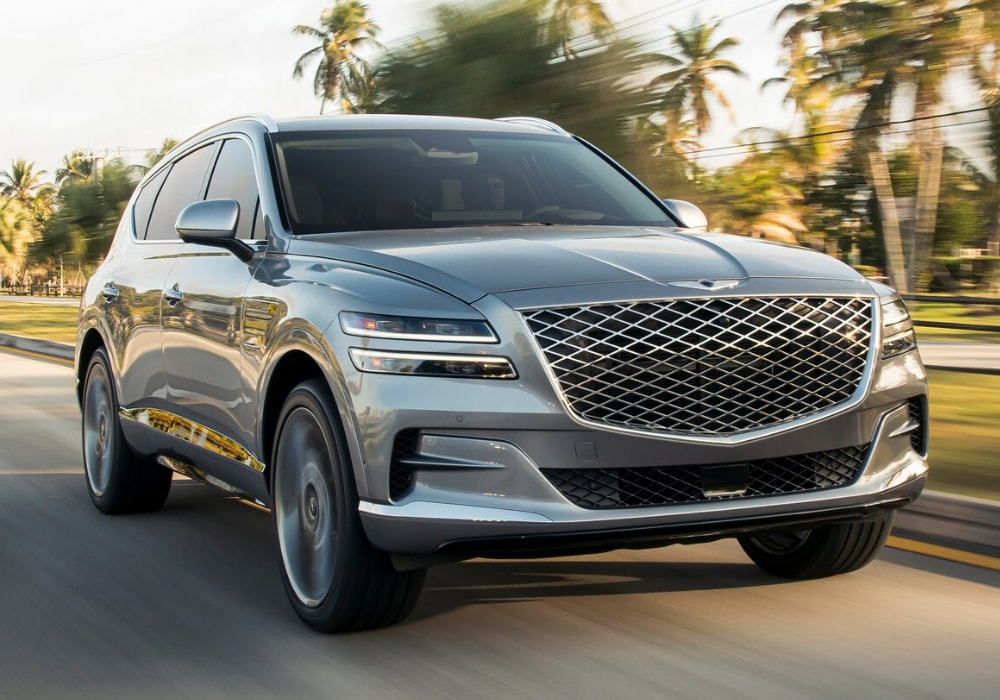 The 2021 Genesis GV80 is a crossover SUV that is built on the Genesis G80 sedan platform. This platform allows you to choose between rear-wheel drive and all-wheel drive drivetrains. There are two engine options to pick from, including a 2.5-liter turbo-four or a 3.5-liter twin-turbo V6. In-depth specifications such as horsepower, torque, and towing capacity are not available at this time.
2020 Range Rover Sport Engines & Powertrain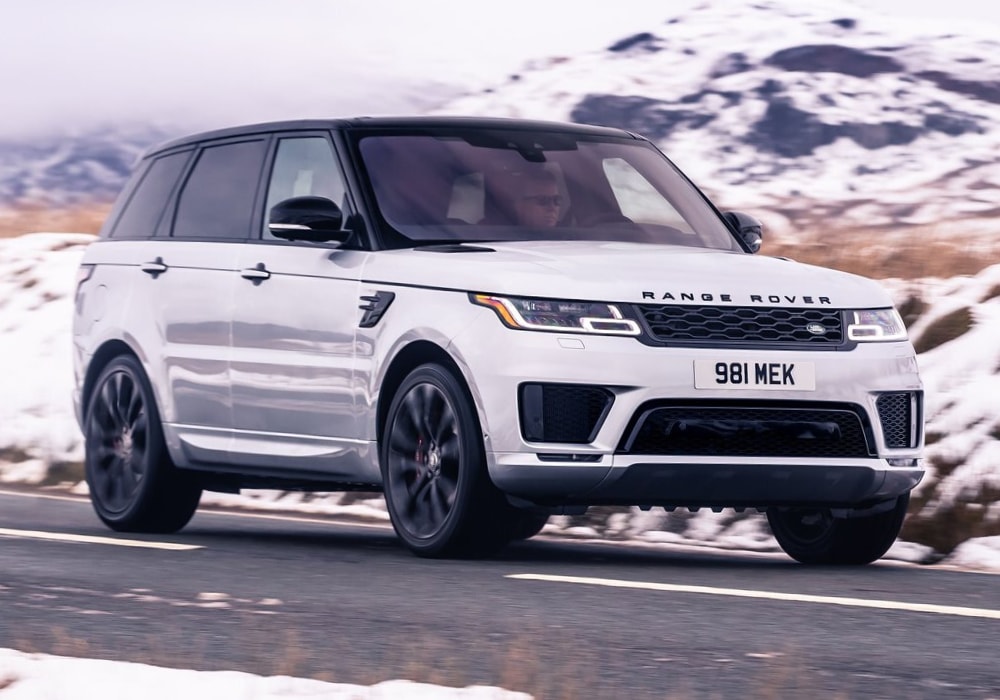 Our comparison shows a bunch of engine choices for the Range Rover Sport. There are turbocharged six-cylinders, supercharged V8s, a turbodiesel, and plug-in hybrid as well. All of these engine offerings come with an eight-speed automatic transmission. The best fuel economy rating of 42 MPGe combined comes from the plug-in hybrid powertrain. Additionally, this SUV can tow up to 7,716 pounds when properly equipped.
2021 Genesis GV80 Safety & Reliability
We don't have safety ratings for the 2021 Genesis GV80 as most vehicle safety ratings are released after launch, but it should do well in testing. We do know that this luxury Genesis SUV will come with lots of standard safety equipment. So far, we expect to see a semi-autonomous driving mode, lane-keeping assist, automated emergency braking, adaptive cruise control, and lane-departure warning.
2020 Range Rover Sport Safety & Reliability
We don't have safety ratings to share on the 2020 Range Rover Sport yet. Unfortunately, for many years now, consumers have been left in the dark. The Range Rover Sport has no official safety rating from either the IIHS or NHTSA in over a few years. However, owners do gain many safety features, including lane departure warning, lane-keep assist, automatic emergency braking, a rearview camera, and parking sensors.
Genesis GV80 or Range Rover Sport? It's time for something new.
As you look at the differences between the new Genesis GV80 SUV or Range Rover Sport, you can see that we still have a lot of information to learn. Right now, we know that the new GV80 will be the pinnacle of SUV luxury and will be available for far less than the Range Rover Sport. Budget is such a big part of any purchase decision, including luxury vehicles. Why spend so much more for a car that doesn't offer more standard luxury? These two factors alone show why the new Genesis SUV is the winner of the Genesis GV80 or Range Rover debate. Please browse our inventory below and contact us with any questions or concerns.

View New Genesis Inventory