Everyone is excited to learn more about the 2021 Genesis GV80. It is the company's first-ever luxury crossover SUV and it is causing plenty of waves (rightly so). At Genesis of Colorado Springs, we have some key information about the new upcoming Genesis GV80 SUV. This article will cover the 2021 Genesis GV80 release date, performance specs, fuel economy, trim levels, price, and reviews.


2021 Genesis GV80 Release Date
Back in November 2019, reports indicated that the Genesis GV80 SUV could release in the first quarter of 2020 at the earliest. Thanks to a recent update on the Genesis website, we now know that the 2021 Genesis GV80 will be available Summer 2020. In related news, a Genesis GV70 crossover (built off the Genesis G70) is supposedly in the works as well slated to debut in 2021.


Ask Us About the Future Genesis GV80
2021 Genesis GV80 Price
Because details are still scarce on the 2021 Genesis GV80, we don't have exact pricing yet. Right now, the best we can offer is that the estimated starting price of the Genesis SUV should be around $48,900 and top out around $70,950.


2021 Genesis GV80 Trims & Configurations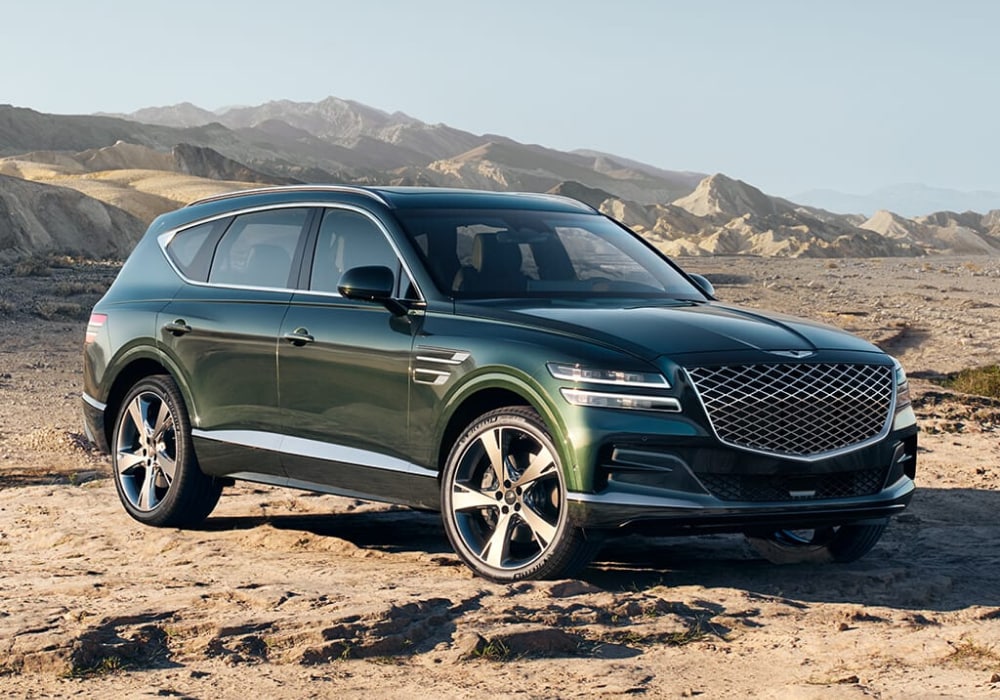 There is not a lot of credible information at this time regarding the available trims and configurations of the 2021 Genesis GV80. Currently, Genesis GV80 builds are showing three base trim levels (2.5T I4 RWD, 2.5T I4 AWD, 3.5T V6 AWD) with around ten total drivetrain/package configurations. The 2.5T comes in RWD or AWD with an Advanced or Prestige package. The 3.5T is only AWD and offers the same Advanced and Prestige packages, but features an additional Advanced+ package not offered on the lower trims. We do know that whatever trim levels are expected, they will all contain high-class luxury features. There might eventually be a coupe model and performance-based trim, but we have to wait for more details on this Genesis crossover.


2021 Genesis GV80 Performance & Reliability
The 2021 Genesis GV80 comes with the same underpinnings as the new Genesis G80 sedan. It's available in both rear- or all-wheel drive. We expect the engine lineup to look similar to the G80, which would include a 3.8-liter V6 as well as the twin-turbo 3.3-liter V6. We might even get the 5.0-liter V8 option for the Genesis SUV GV80.


2021 Genesis GV80 MPG
The fuel economy numbers haven't been released for the new Genesis GV80 yet. We expect more information to come soon regarding GV80 mpg and fuel efficiency.


2021 Genesis GV80 Interior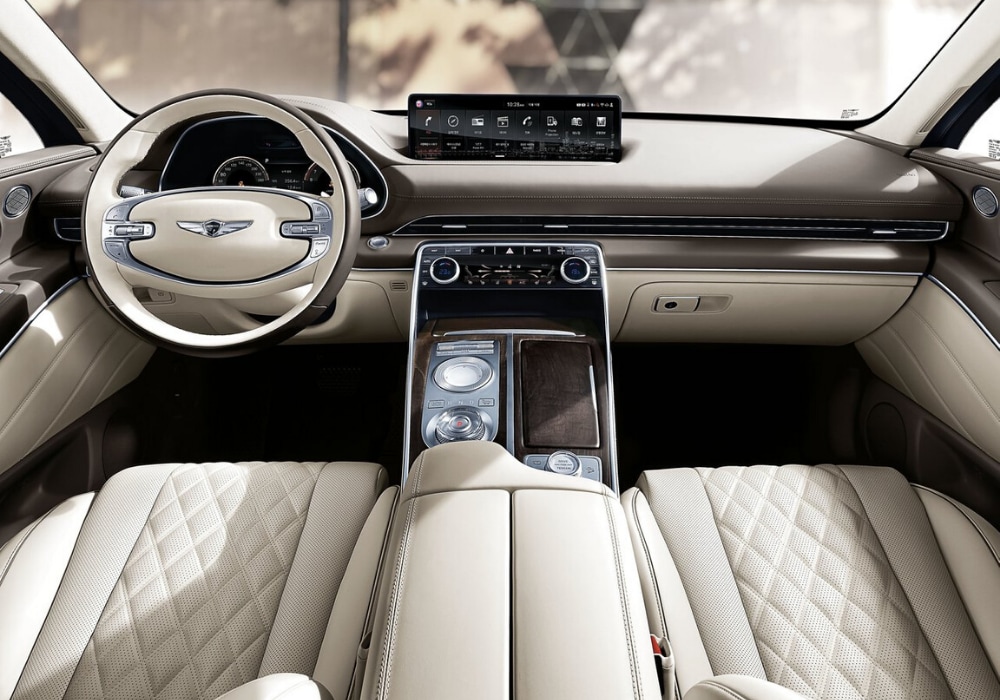 Spy photos haven't shown too much about what to expect, but we have seen the concept outfitted with leather seats, a curved 22-inch infotainment display, ash wood trim, and touch-captive controls. The idea for the 2021 Genesis GV80 also highlighted the four-seat design, but we expect that to change to five seats for production. You can expect a long list of driver-assist features, including pedestrian detection, automated emergency braking, plus adaptive cruise control. There is even talk of a semi-autonomous driving mode on this Hyundai Genesis SUV.


2021 Genesis GV80: Possible Hybrid Variant?
There is the talk of a 2021 Genesis GV80 Hybrid model, but we don't have any information on it yet. We would also like to see a standard gas-powered GV80 as well as an all-electric GV80 to fit perfectly with the future of the automobile industry. Current GV80 information is reflecting a hydrogen fuel cell powertrain. Unfortunately, most fuel cell cars in the US are only sold in CA. Hopefully, more data will be available before the release of the standard GV80.


2021 Genesis GV80 Towing Capacity
There are no numbers regarding the 2021 Genesis GV80 towing capacity yet, but we can get a good idea of what to expect by looking at the competition. With the BMW X5 towing up to 6,603 pounds and the Mercedes-Benz GLE towing 7,200 pounds, we have to assume that the Genesis will fall in line with these numbers as well.


2021 Genesis GV80 Exterior Design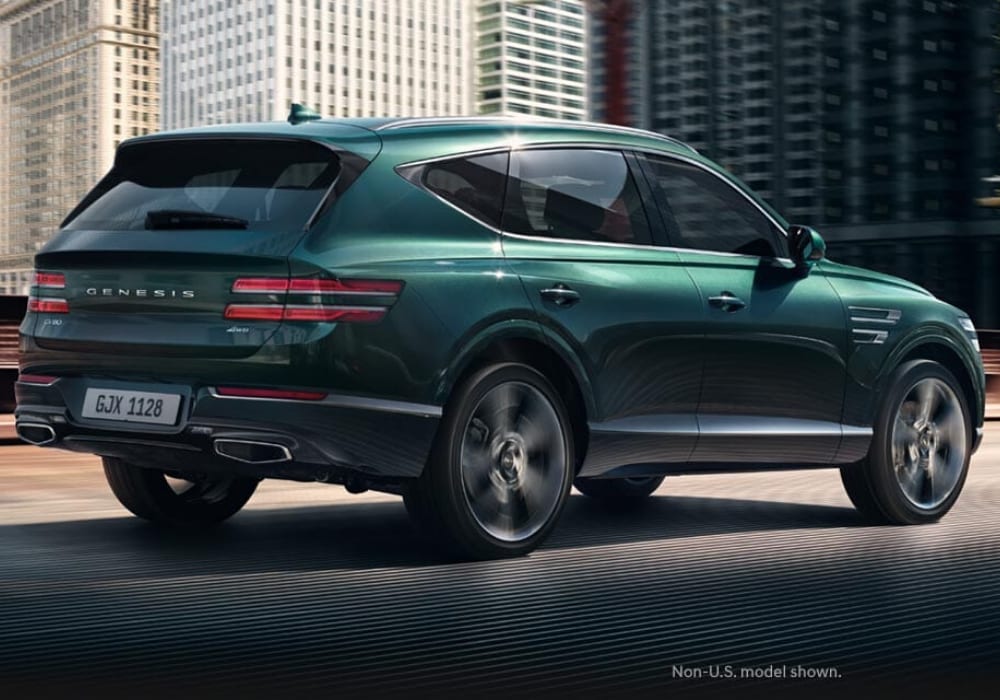 The complete dimensions for the 2021 Genesis GV80 aren't out yet, but we do know that it will have an athletic appearance with a sleek, muscular style. This refined SUV is finely balanced and contains signature architecture.


2021 Genesis GV80 Reviews
Several publications have been watching for spy shots of the 2021 Genesis GV80, and there has been a lot to say. MotorAuthority highlights the "sharp design," while CarBuzz referenced the "stunning looks."


Watch the New Genesis GV80 Super Bowl LIV Ad
New Genesis Inventory in Colorado Springs