With new information being released about the 2022 Genesis GV70, it's time to take a closer look at the latest luxury SUV to join the Genesis family. While we are still waiting for further information, we do have the key specs you want to know about. Our new Genesis GV70 review will look at the price, trim levels, performance, features, exterior colors, and dimensions of the G70. We will even compare the Genesis GV70 vs. GV80 models to help point out the differences between the first-ever Genesis SUVs.

Reserve Your GV70


Is the New Genesis GV70 SUV Release Date in 2021 or 2022?
In December 2020, Genesis released more information about the 2021 Genesis GV70. Along with that update came word about an upcoming Genesis GV70 release date. At this time, it appears the new Genesis SUV GV70 will arrive during the summer of 2021. Even though it is coming this year, it will not be the 2021 Genesis GV70, but rather, labeled as a 2022 model instead.


2022 Genesis GV70 Price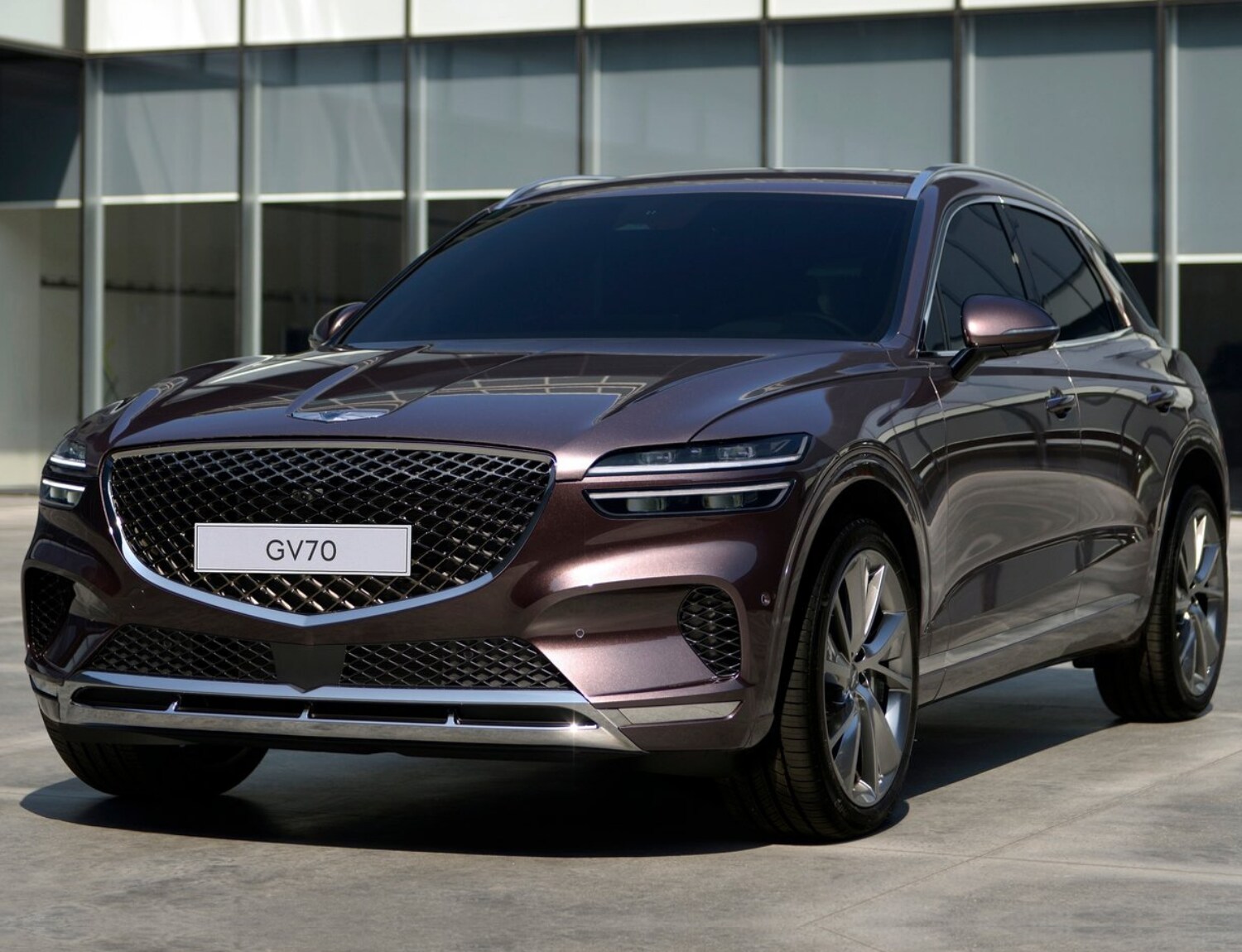 The automaker hasn't released the Genesis GV70 SUV price yet. Based on the other models in the lineup, we estimate the starting Genesis GV70 price to be around $39,000.


Make an Inquiry
2022 Genesis GV70 Trims & Configurations
We don't know what trim levels will be available with the Genesis GV70 yet. However, if we look at what's available with the GV80, we might be able to get a good idea of what's to come. The 2021 Genesis GV80 is available with three trim levels: Base, Advanced, and Prestige. Genesis will likely continue the same name and number of trim levels with the GV70 SUV, but there's always a chance for new additions.


2022 Genesis GV70 Interior Features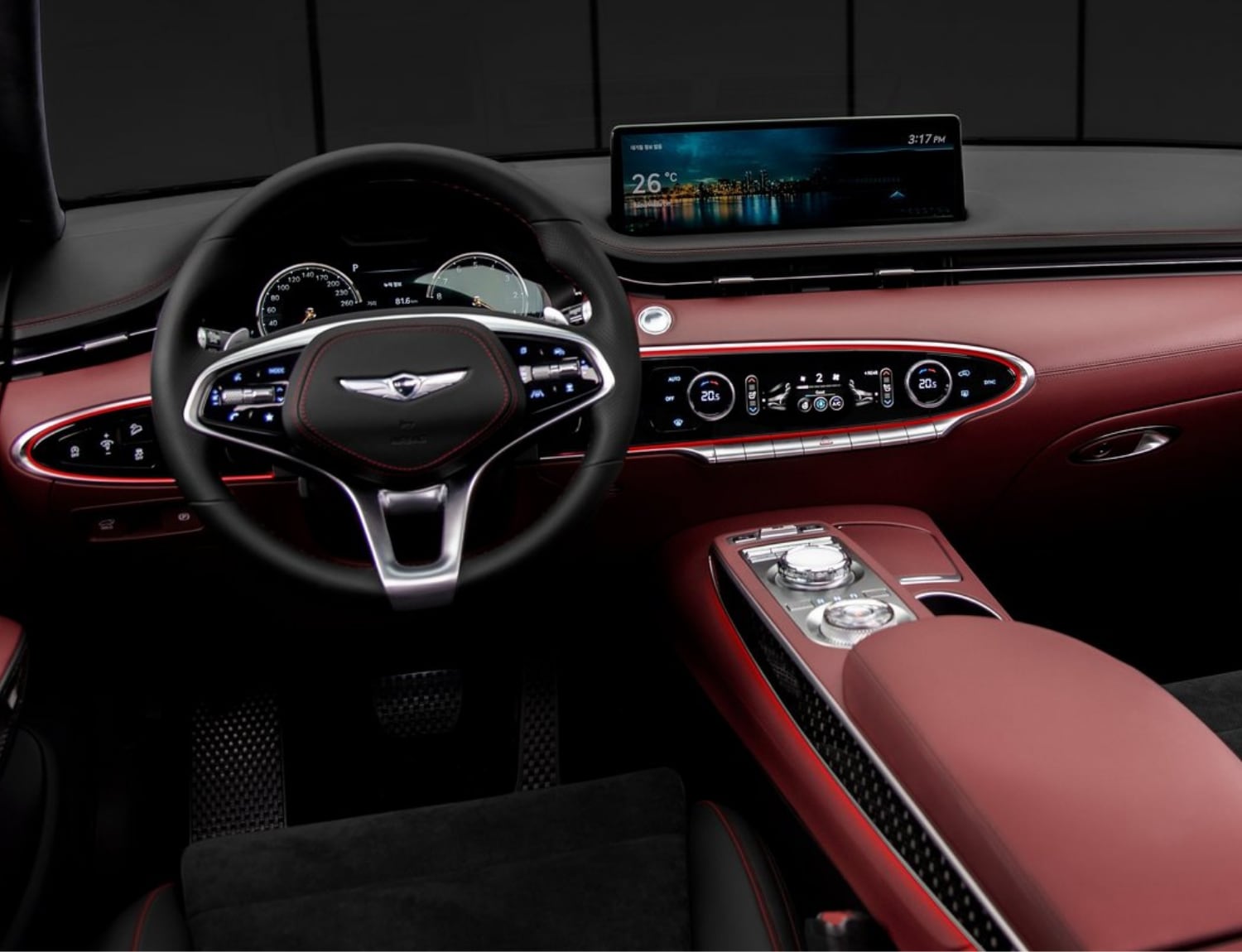 The 2022 Genesis GV70 is modeled after the larger GV80 SUV (much like the G70 and G80 sedans), so we expect to see the same sizeable widescreen infotainment display and click-wheel controller on the center console. Even though Genesis hasn't released the list of standard features yet, we can safely assume it will include a Wi-Fi hot spot, Android Auto, and Apple CarPlay, to name a few. Additionally, you should be able to choose from a multitude of interior colors, which may include Black, Beige with Urban Ground, Beige with Black, Maroon Brown with Smokey Green, or Ultramarine Blue with Dune.

Reserve Your GV70


2022 Genesis GV70 Seating Capacity & Cargo Space
The new 2022 GV70 is a considerable upgrade from the G70, which is the sedan this crossover SUV is based on. Instead of having a car-like back seat, the rear seat in the GV70 offers more space and legroom. Additionally, there is a generous amount of cargo room so that you can carry all of your gear with you.


2022 Genesis GV70 Engines & Powertrain Specs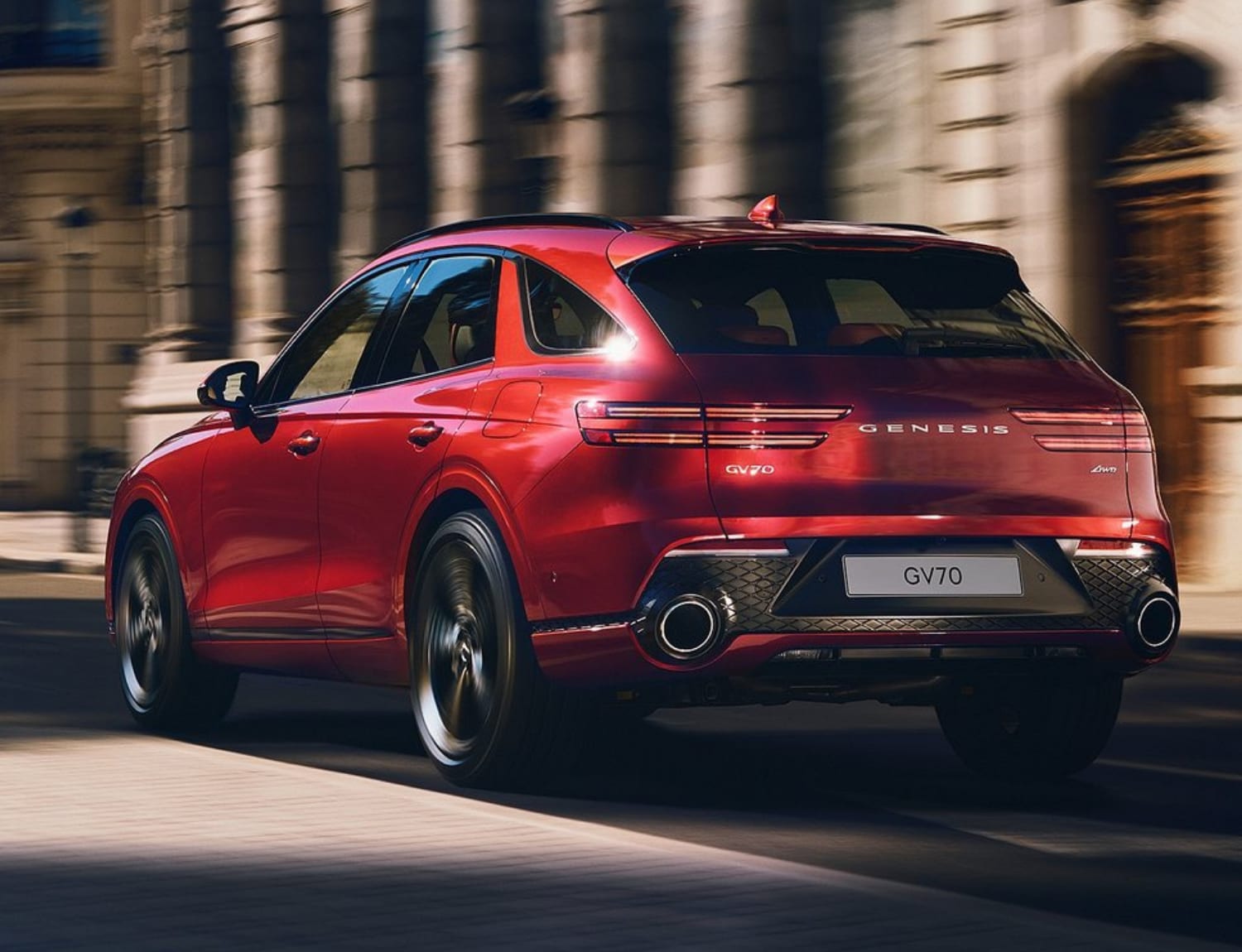 We don't have to wonder what powertrains will be available with the 2022 Genesis GV70 because the automaker has released this information. Customers can choose between the 2.5-liter four-cylinder that produces 300 horsepower and the twin-turbo 3.5-liter V6 that outputs 375 horsepower. These are the same engine options as the GV80 models. Even though the G70 sedan offers a manual transmission option, there will only be an eight-speed automatic transmission provided with the GV70 SUV. With the G70 having a rear-wheel-drive configuration, we assume that the GV70 will as well, with available all-wheel-drive.


2022 Genesis GV70 MPG Ratings
We don't know the fuel economy these engines will produce within the GV70. However, the two available engine options for the GV70 are used in the GV80 models to get an idea from those MPG ratings. The GV80 with the base engine achieves 21 city/25 highway mpg, while the V6 provides numbers of 18/23 mpg. Since the GV70 is a smaller SUV, it will likely have better fuel efficiency ratings.

Reserve Your GV70


Will There Be a 2022 Genesis GV70 Hybrid Model?
At this time, there are no plans to include a Genesis GV70 Hybrid into the mix. However, that doesn't mean that there won't be one in the future. Genesis is continually looking at ways to make its luxury vehicles more efficient, so there is hope for a hybrid GV70 SUV.


2022 Genesis GV70 Towing Capacity & Payload
We don't have the 2022 Genesis GV70 towing and payload capacity yet. However, considering the GV80 is equipped with the same engines, we can get a good idea about what to expect. The 2021 GV80 can tow up to 6,000 pounds when properly equipped. Because the GV70 is smaller than the GV80, we might see those numbers drop slightly, but this new luxury Genesis SUV will be plenty capable.


2022 Genesis GV70 Exterior Colors & Dimensions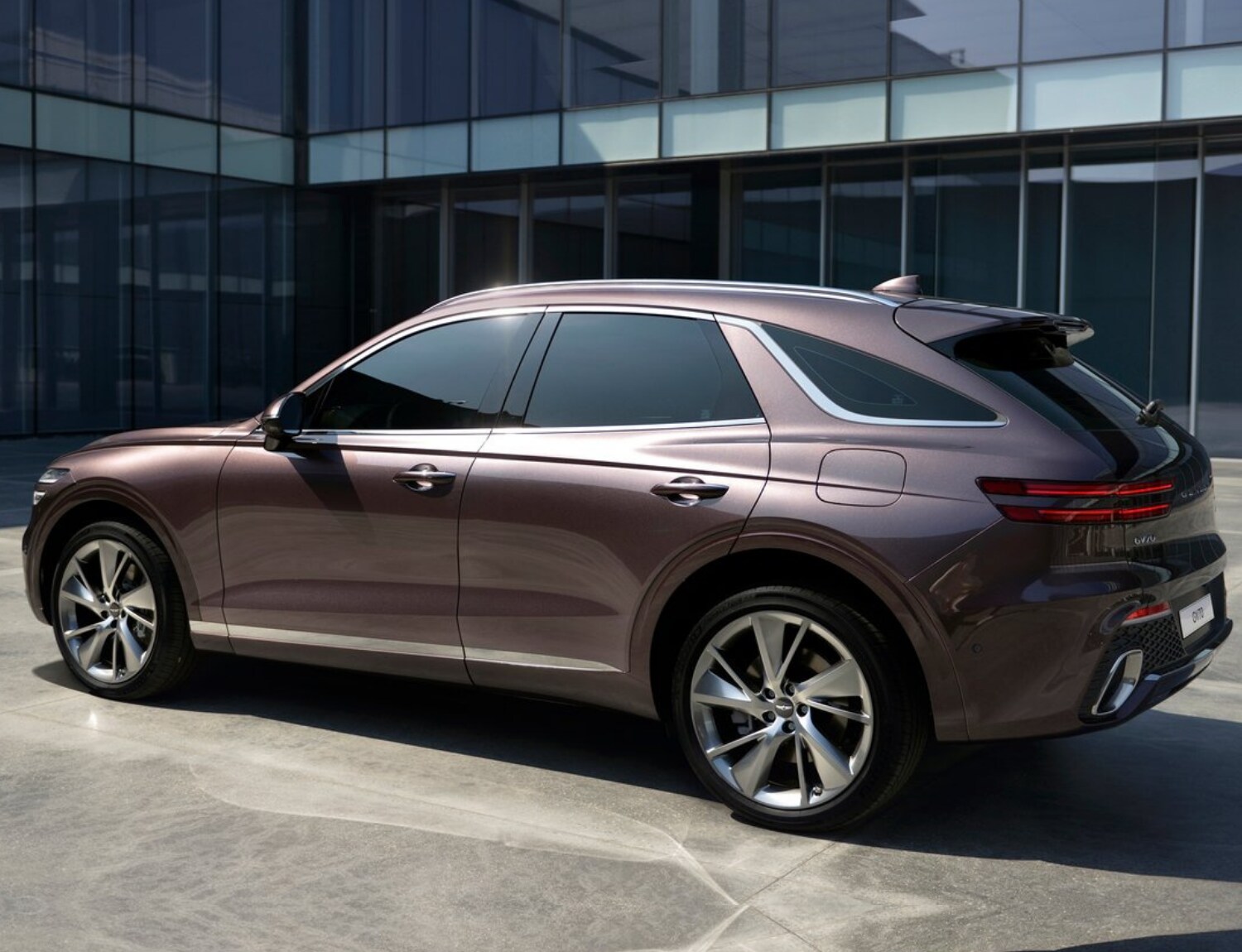 The 2022 Genesis GV70 is based on the G70 sedan but will be larger. However, it won't be as large as the Genesis GV80 SUV. Owners will also have plenty of exterior color options to choose from, which may include Saville Silver, Cardiff Green, Uyuni White, Alta White, Adriatic Blue, Himalayan Gray, Gold Coast Silver, Lima Red, and Vik Black.

Reserve Your GV70


New Genesis GV70 vs. GV80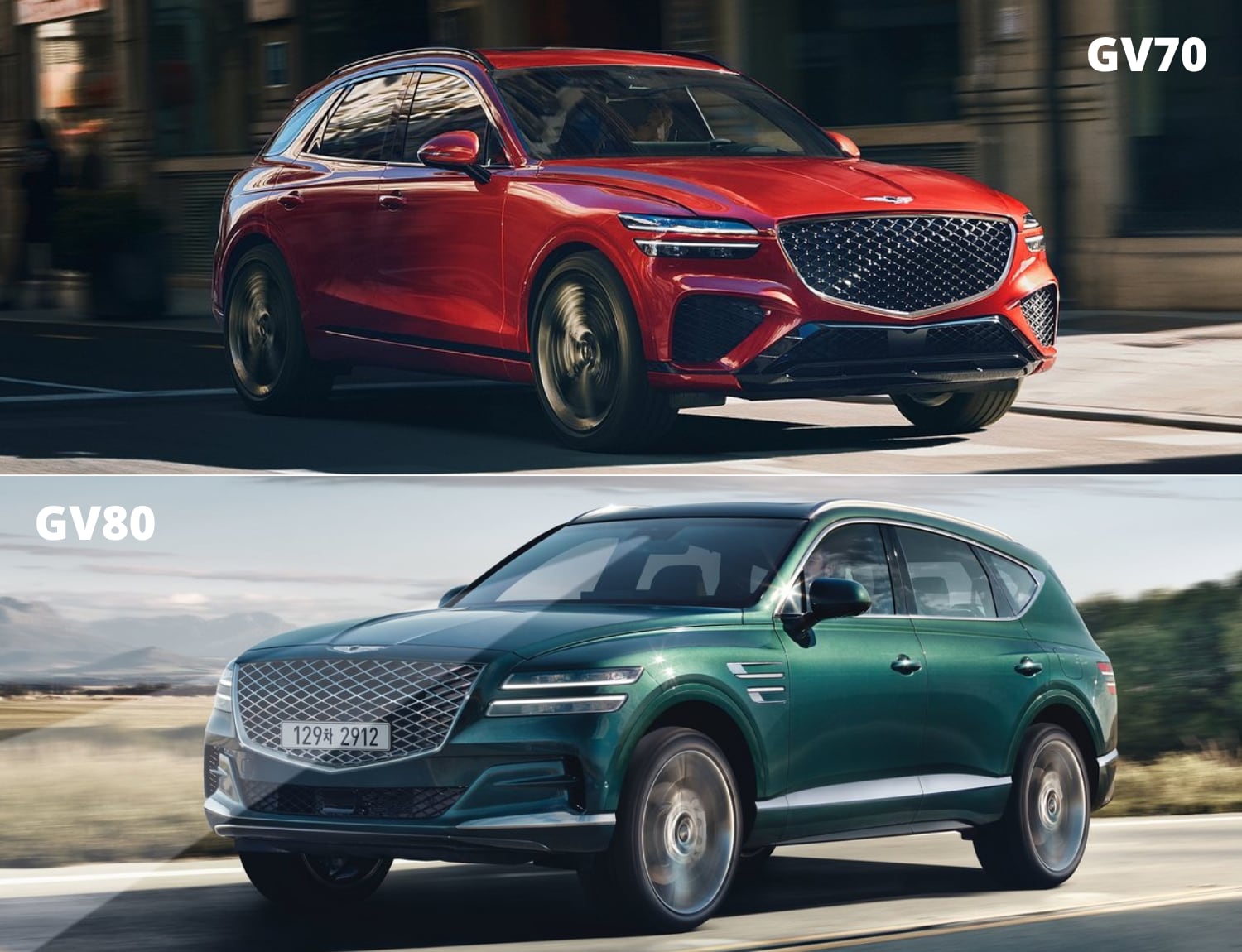 The Genesis GV80 hasn't been around long, but many people are already trying to decide if the GV70 or GV80 will be better. If you are looking for maximum seating capacity and cargo space, you will probably find that the GV80 is more spacious. Additionally, both models feature the same powertrain options, so either is an excellent choice for horsepower or performance. The GV70 and GV80 offer plenty of class and style, so the only significant difference that we know about is the cargo space and passenger room. If you want an agile SUV that drives like a car, and you don't need a lot of cargo room, you might prefer the GV70 over the GV80.


2022 Genesis GV70 Safety Technology
The 2022 Genesis GV70 will be filled with the latest safety technology, giving you more peace of mind. Look for standard automated emergency braking, pedestrian detection, adaptive cruise control, lane-keeping assist, lane departure warning, and more.


2022 Genesis GV70 Reviews & Ratings
There are no safety reviews of the 2022 Genesis GV70 yet, but there's plenty of buzz among automotive enthusiasts. CNET states the "2022 Genesis GV70 SUV looks absolutely incredible," plus goes on to add "Genesis' new compact crossover looks amazing." Additionally, Consumer Reports has responded by saying, the "all-new 2022 Genesis GV70 SUV offers comfort and luxe." As we receive new information about the brand-new 2022 Genesis GV70, we will pass it along to you.

Reserve Your GV70